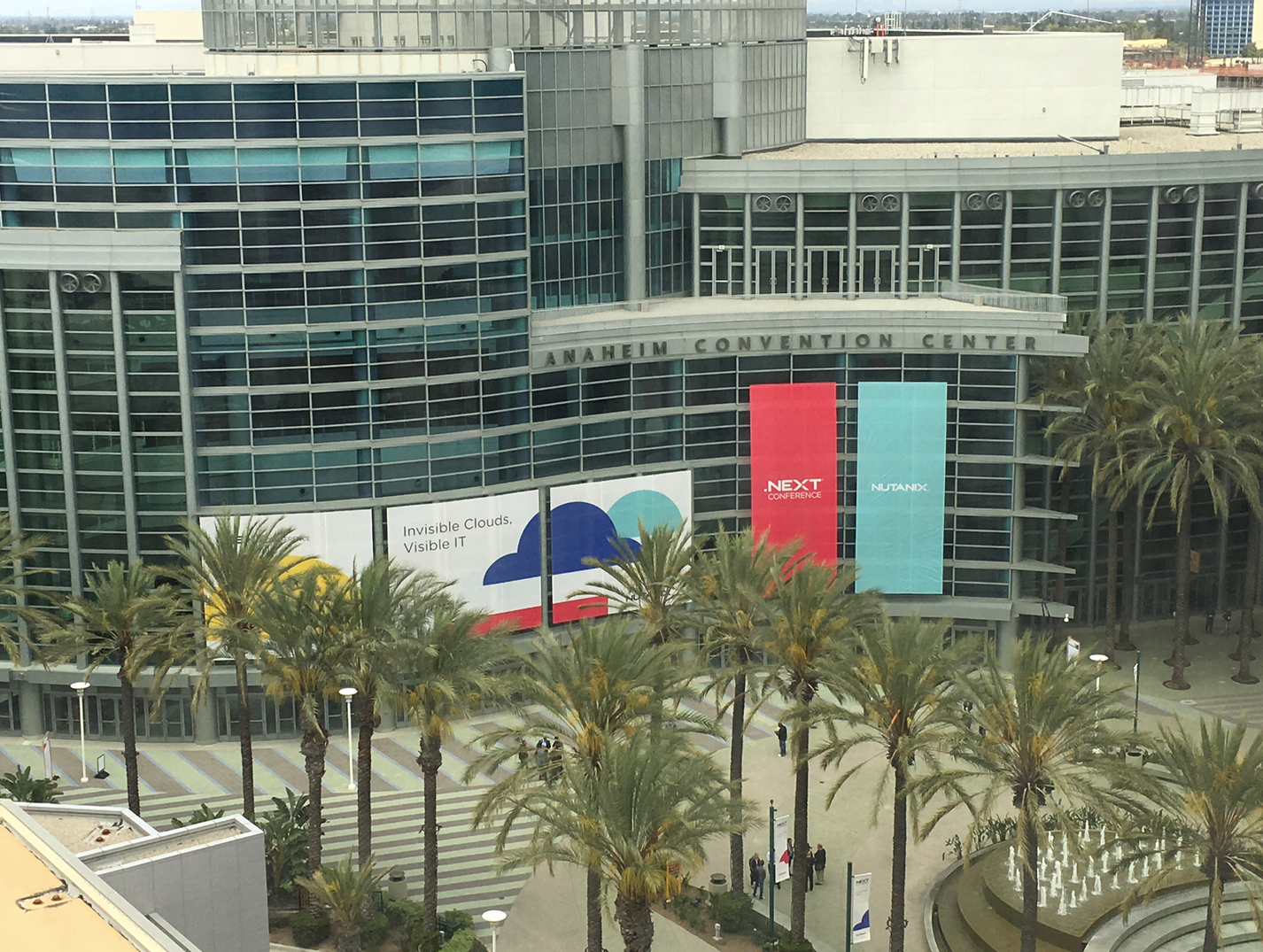 Invisible infrastructure and Cloud, Visible IT was the theme of the 5th Nutanix .Next conference held in Anaheim, California last week.
6500 clients, potential clients and partners (including us) gathered over 3 days to learn about the Nutanix technology, hear new announcements and get certified on the technical side.
Nutanix, celebrating 10 years since its inception delivers hyperconverged solutions to over 12,000 clients in 45 countries and has over 4700 employees and annual sales of $1.2 billion.