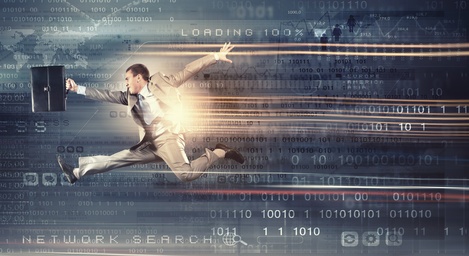 The digital transformation of businesses and all organisations is happening, and at the very least, we can say is that this revolution has had significant impacts. First, there are the negative consequences, such as the disappearance of many companies over the last 10 years.
85% of companies in the original Fortune 500 list in 1955 are gone! And yet there are frontrunners such as GE, Rolls Royce and Airbus that lead the parade using the new technologies of the digital age to become leaders in their industry. As well, there are thriving businesses that were born due to digital transformation such as Uber or AirBnB.
For all companies that want to ensure their survival, whether SME or multinational, the challenge is the same: to succeed in a digital economy. To better understand the importance of this revolution, here are some key statistics on digital transformation.