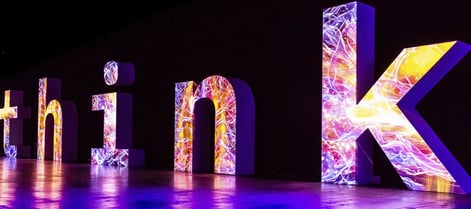 26,000 participants, innovators, leaders and thinkers attended more than 2000 sessions in San Francisco, February 12-15, for the 2019 edition of IBM Think.
This one-of-a-kind event was an opportunity for Present to keep up to date and discuss best practices, research, advancements and predictions regarding artificial intelligence (AI), Cloud, Blockchain and much more.
Chapter 2 of the Cloud

One message resonated more strongly than others, that of IBM President and CEO Ginny Rometti in her introductory speech:

« Chapter one of the cloud represented about 20 percent of the workload opportunity. It was largely about moving a lot of new and customer-facing applications to the cloud. Chapter two is about the hard stuff. It's about scaling artificial intelligence and creating hybrid clouds. It's about bringing the cloud operating model to all those mission-critical apps and enabling customers to manage data, workloads and apps and move them between multiple clouds. This is a trillion-dollar opportunity and IBM intends to be No. 1»

Ginny Rometty also shared five lessons learned about what is needed to evolve to the next stage in digital and artificial intelligence.
Evolution in five lessons
The digital transformation of companies continues to surprise us. Each week, new applications and new ways to reach and attract customers are uncovered, not to mention all the advances in quantum science, 5G and cryptocurrency that is still in its infancy.
In recent years, IBM has been able to assimilate five essential lessons for the evolution, upgrade and integration of artificial intelligence and digital technology occurring across all organizations, according to the approach adapted to each one.
1. Outside-in
Digital transformation can begin with an outside-in approach, which is essentially focused on the customer and the implementation of applications to improve the client experience and facilitate contact.
2. Inside-out
In the inside-out approach, changes within the organization are rather driven by data, application modernization, and increased automation. It aims in particular to obtain a more flexible information architecture.
3. Platform
No matter what approach (or approaches) you choose, you will need a platform to implement it. It will be powered by talent, data and artificial intelligence.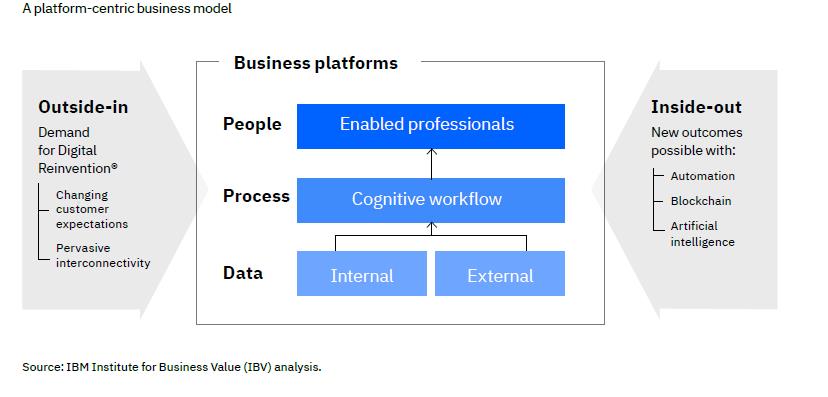 4. Life cycle of artificial intelligence
The fourth lesson learned is the need to harness and automate artificial intelligence throughout its life cycle.
5. No AI without IA
Companies currently spend almost 80% of their time collecting data. Therefore, artificial intelligence cannot be used wisely without an information architecture, which allows for the management, classification, categorization and protection of data.
To remember
The innovation of companies' is based on the combined use and exploitation of data, artificial intelligence and Hybrid Cloud.
IBM is firmly committed to this second chapter of growth in the technology sector. Present, because of its expertise and strategic alliances with IBM, as well as its privileged access to application experts in the field, can help you identify your options to better position yourself in the market.
Do not hesitate to contact us for any further information or to find out more about the different platforms that can help you achieve your goals.
Together, we will find the best approach to increase your efficiency and your results.