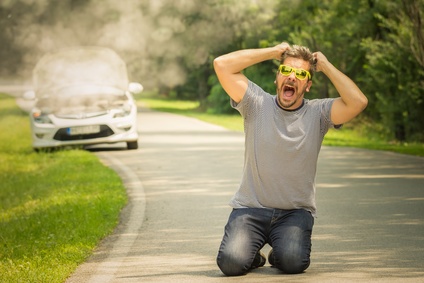 We've observed that among certain business leaders, there is a form of IT weariness. In fact, for many, information technology is complex, costly and represents problems that they would rather do without. This exasperation often leads to a reactive attitude that, when a problem arises, exacerbates the frustration with IT. Do you see yourself in this scenario?
IT infrastructure should not be an obstacle to the success of a business. On the contrary, it is a powerful lever to generating value. But how can we take advantage of technology without the inconvenience of managing it?
If you do not have a complete in-house IT department, there are two options for you to run your business: on-demand technical support (often called Break-Fix) and IT managed services.
Comparison of on-demand technical assistance and IT managed services approaches
The on-demand technical support approach allows organizations to contact their IT service providers when needed or when a problem arises (breakdown, outage, obsolescence, end-of-life cycle, etc.). This is an option with variable and unpredictable costs that depends on the general state of the environment and the severity of the problem for which the company consults.
The second solution is to opt for IT managed services, that is to say entrusting the management of the IT infrastructure to an external firm that ensures constant monitoring of the systems. It is a prevention-oriented way of doing things. For a monthly fee and adapted to the specific needs of the company, a team of experts, composed of varying IT specialists, is responsible for updating, documenting, verifying, optimizing, detecting and remedying potential problems. In addition, managed services provides access to experts who know and master the infrastructure of their customers for a fraction of the cost of hiring internal resources.
Why is the on-demand technical support option not cost-effective over the long term?
The reasons why a company chooses the break-fix model can be summarized as follows:
"Why should I commit to paying a lump sum each month? After all, an expert able to solve my problem on demand is only a phone call away? "
It is not that simple. Imagine that the same logic was applied to the maintenance of your car. Technically, you do not have to change your motor oil regularly. However, if you do not do it regularly, your engine risks seizing; which will inevitably entail much larger and, moreover, unforeseen expenses.
Imagine now that whenever your vehicle needs maintenance, a person automatically takes care of it. You no longer need to think about making an appointment, going to the garage or waiting for repairs or maintenance to be completed. No unpleasant surprises, no unplanned expenses: only peace of mind to be able to rely on a functional vehicle at all times.
This is basically the same principle with your IT, except that it requires daily monitoring.
So at first glance, the costs of the one-off technical support option appear to be lower. But when we analyze the situation more closely, we understand that, on the contrary, expenses can explode quickly and above all, in a completely unpredictable way. In addition to direct IT support costs, these are situations that can have significant financial impacts (loss of productivity), and that can tarnish the reputation of the company (loss of data, compromised data). And that's not to mention the stress experienced by management, users and customers.
Break-Fix support VS managed services at a glance
The following is a summary of the differences between the on-demand technical assistance and managed services approaches.
| | | |
| --- | --- | --- |
| Situation | Break-Fix | Managed Services |
| Service interruption | Finds the problem, then reacts. | Service focused on preventing downtime by acting proactively. |
| Data protection | Response to attacks and loss of data. | Implements measures to protect data. |
| IT security | Eliminates viruses and tries to repair the damage. | Responsibility for system security. |
| IT Management | Remedies technical problems when needed. | Proactive and preventive management resulting in business solutions. |
| Asset management | Not available | Continuous |
| Costs | Variable | Monthly and fixed. |
Given the speed at which things happen in today's businesses, the more that business leaders can have peace of mind concerning IT, the more they can focus on their core business.