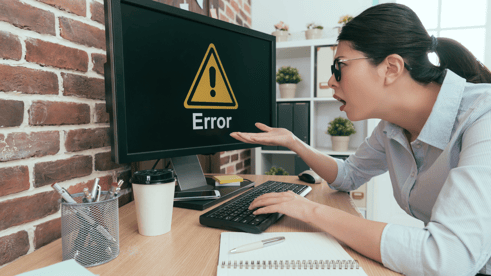 Are you finding it more and more challenging to manage your IT needs in-house with rising resource requirements, increased costs, growing security concerns, complex compliance needs, licensing requirements and the endless cycle of patching and maintenance? If the answer is yes, we highly suggest looking into IT Managed Services.
IT Managed services is a comprehensive way to outsource the day-to-day management of your business' IT needs. Not only do IT managed services free up your schedule so you can focus on your important projects, but it also supports your business' growth and development. It can supplement your in-house IT department or even become your IT department, depending on your specific business goals.
What do Managed Service Providers (MSPs) do?
Generally, a MSP will look after the following:
Network Operations Center (NOC) that provides 24×7 monitoring of your IT infrastructure

Proactive maintenance and management of your IT equipment (physical, virtual and/or cloud)

Apply software updates and patches

Provide helpdesk IT support to your team 24×7

Handle your data backup and security compliance

Help keep your IT infrastructure humming.

Management of hardware and software assets and maintenance contracts

Be your virtual CIO
MSPs operate on a monthly subscription model, which means you pay a monthly fee for an agreed set of IT support services.
There are many benefits to using IT managed services. Let's take a look at the top 5 reasons we think stand out most so that it becomes easy for you to decide whether it is the option for you.
1. Enhanced Security and Compliance
Cybersecurity threats are a constant threat to businesses. IT managed services can help mitigate those risks. The very nature of a proactive IT management strategy is to promote a security-first mindset. By implementing best practices, many threats can be prevented. Many MSP offer managed security solutions as well, to better protect your business' endpoints, network and data.
From consumer privacy to financial data security, compliance rules and standards help protect individual rights. These compliance standards are relevant to business owners in e-commerce, retail, healthcare, education, financial and legal services and more. Employing IT managed services means having access to qualified experts who can ensure that you comply with the national and international rules and regulations specific to your industry.
2. Experience and know-how
Today's IT infrastructure, software applications and security management often require unique and niche skills. Regardless of whether your systems are in the cloud or on premise, you'll need a significant number of resources to support your business solutions.
You can spend time and a lot of money hiring and training an internal team or the alternative is having a whole team of certified experts at your disposal for a monthly fee.
3. Reliability and efficiency
As an SMB, your IT resources may already be stretched and cannot be expected to keep up with the latest developments in technology. By utilising IT managed services, businesses get the benefit of the latest technology and innovation solutions to maximize uptime and make sure you stay ahead of the game.
Also, IT managed services partners take a proactive approach to maintenance. Using remote monitoring and management to identify and troubleshoot potential problems, you will increase your uptime significantly. And given the fact that downtime can cost a company, on average, $300k per hour, this benefit could save your business a lot of money.
4. 24/7 user support
Using managed services ensures that you always have someone available to help with your users' issues 24/7. Just a phone call or email away, your users will receive fast and reliable service for any of their technical difficulties, ensuring they remain productive.
Additionally, having your IT resource(s) reset a password or retrieve an accidentally deleted file is not driving innovation for the business. By outsource the help desk tasks, IT will not be consumed by non-core activities and can focus on important value-add projects that will drive business results.
5. Profitability
Working with an IT managed service provider gives you access to a qualified, full-time IT team at a fraction of the cost it would take to have all those employees on your own payroll. This is especially true for SMBs that simply don't have the time, budget, or resources to manage it all on their own.
In addition, managed services provide their services at a fixed monthly rate, based on your actual usage needs. Between lowering labor costs, reducing downtime, and lowering maintenance expenses, a managed service provider can help your business stay efficient and secure. Other areas they can help reduce costs are in licensing, training, emergency repairs and consulting.
We have just scratched the surface when it comes to the benefits of outsourcing your IT needs to a managed service partner.
There are many other benefits, such as increased service levels, having future-proof services, reduced pressure on your internal IT staff, cost savings, one point of contact for vendors, time to focus on important projects and growing your business, and peace of mind that your IT systems will just run when you need them and be secure. A managed IT services team is not just a provider; they are your business partner.
Present is proud to offer an IT managed services plan to help you achieve your business goals. We can manage your on-premise and cloud infrastructure and user support, partially or fully. We can also ensure the day-to-day cybersecurity protection of your business by providing proactive 24/7 threat detection and management.
Schedule a 30-minute exploratory call with one of our experts. During this call, we'll ask questions to learn more about the issues and challenges you are currently experiencing in order to determine if IT Managed Services is right for your business.