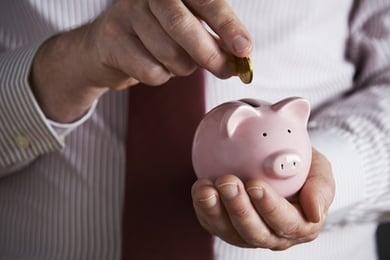 When it comes to keeping the lights on in IT, more and more companies are entrusting the management of certain tasks, if not their entire infrastructure, to managed service providers.
According to industry analysts, the volume of business of managed services providers has been increasing at an annual rate of around 30% for the last 5 years. Many SMBs see it as a way to access the expertise of a team with varied IT skills. For larger companies, it may be a strategy to delegate, for example, technical support externally, in order to give their team more time for new projects.
Several undeniable benefits derive from this practice. At the rate technology advances, IT staff must constantly be upskilled in order to maintain systems. Besides these advantages, the outsourcing of infrastructure management has a direct impact on the budget of an enterprise. Here are four areas where managed services can help economise.
1. The payroll
The salary of an IT employee can weigh heavily on the payroll, and benefits add to it as well. When outsourcing certain services to a provider, you can benefit from a monthly plan that includes defined tasks, such as system maintenance.
To keep IT infrastructure up-to-date, in addition to assuring security, companies need many types of experts. Depending on company size, it is sometimes unrealistic to have all these resources internally. A managed service provider has all the expertise, but the fixed salary costs is their responsibility.

With managed services, the company simply buys the service and not the "person". From the first month of service, managers will see a difference in their human resource costs.
2. Employee training
The proliferation of systems and platforms implemented at companies, such as IP telephony, hybrid or private cloud computing solutions, as well as the increased use of mobile devices, requires continuous training of IT staff to ensure the security and maintenance of the systems. These courses are expensive and employees must take time away from the company to complete them. Moreover, it is difficult to become an expert when you do not have the opportunity to work regularly on the systems therefore, there is a significant risk of skills gap.
Going through a managed services provider, you have access to expertise at the forefront of technology and that is constantly renewed, without having to make a financial investment into development.
3. Software
Every business relies on a number of software solutions for its daily operation. This software, their renewals and especially the labor to deploy and maintain them can be particularly costly. When these costs are included in a managed services contract, companies immediately benefit from the latest versions of software without additional costs.
4. Productivity
Downtime can have very significant impacts on business productivity. When we think of downtime, it is generally relating to server infrastructure, which in case of failure, can have significant impacts. But interruptions at the level of workstations can also undermine user productivity.

Managed services main goal is to reduce the incidences of service disruptions, and hence influence business productivity. And if an incident should happen anyway, surveillance systems provided through managed services allows for quicker reaction, therefore reducing the length of the stoppage.
In terms of productivity, we must also consider that, contrary to internal resources, managed services providers do not take vacation and provide services without interruption. An important consideration in this summer period!
To find out more on the business value of managed services and important factors to consider in your decision, download our ebook : The shift towards IT managed services Why, how and is it right for you?
Photo by © highwaystarz - Fotolia.com