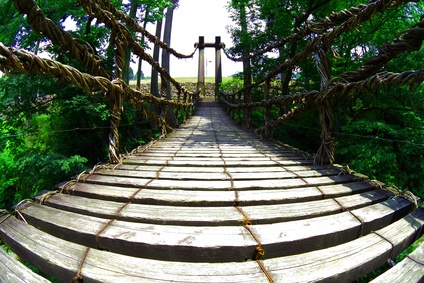 The IT skills gap is growing in businesses and forcing them to rethink their way of managing this department. The result we see of this gap, is that managed services is in high demand.
The phenomenon of the skills gap has been around for several years, and has become increasingly evident for some time, leaving in its wake a significant impact on the operations and effectiveness of many medium-sized enterprises.
5 main causes of the IT skills gap in companies

There are multiple reasons to why companies face skills gaps:
• The proliferation of diverses systems implemented in companies (VoIP, hybrid or private cloud, ...).
• The presence of mobile devices and the BYOD (Bring Your Own Device) trend that has an impact on infrastructure security and requires knowledge on many different devices.
• The rapid progression of technology, which means training IT teams to keep systems up-to-date.
• The application aspect is more and more present with the increased dependency on software.
• Monitoring of information systems and networks in order to be proactive.
Today, it is extremely difficult to find people with all the skills to manage all aspects of an efficient IT infrastructure: network administration, security, storage, networking, telephony, software and applications.
Consequences of the skills gap on business

Companies that are facing the brunt of the skills gap in IT department are SMBs.
IT resources are primarily monopolized by the tasks aimed at keeping the lights on and allowing the company to operate daily. It is difficult to lose an employee temporarily from the department in order to train them, because projects must be delivered within tight deadlines.
In fact, there is a perception that IT is simply a cost center for the company. The added value that can (and should) be generated by this department is usually underestimated.
How to eliminate the skills gap problem for the critical responsibilities of an IT department
Outsource some responsibilities

Because of the multiple skills that are now required to operate the IT of a company, and also for financial gains, it is becoming more and more pertinent to outsource low-value tasks, including:
• monitoring of the IT infrastructure
• IT inventory: software releases, expiry dates, renewals, ...
• implementation of software updates
• centralization of switches, servers, workstations, firewall, telephony systems, ...
Gain access to cutting edge tools without a major investment
Overall, companies are turning to solutions that have a reasonable monthly cost and are considered as operational expenditures (OPEX), rather than investments in equipment (CAPEX).
This gives companies access to specialized tools and resources that would be impossible to have in-house for cost reasons.

In terms of IT, this orientation is gaining a lot of ground because it aligns with the need to have an efficient infrastructure that can adapt to changing needs of the organization.
Increase the service standard

The act of moving the responsibility for the management of the external infrastructure tends to increase the level of demand that is reflected in the service level agreements that accompany the use of managed services.

This service level may also be higher because the managed services provider has access to experts for each element of the IT infrastructure.
Conclusion

Given the transformation that information technology is undergoing, IT managers and business leaders need to adapt the way they manage their IT departments to convert them into profit centres.
The "as-a-service" dimension that allows companies to reduce fixed costs while freeing up the time of their IT resources is a more enhanced economic model to making IT profitable.
Photo: © k_yu - Fotolia.com