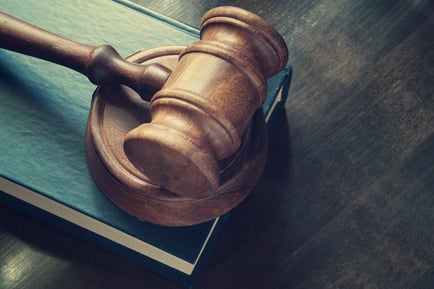 This case study demonstrates that managed services can be the best option when it comes to replacing even just one essential resource.
Client
The client offers a range of services to legal professionals and stands out, in particular, for their electronic document management services which it makes available to lawyers.
Challenges
The client faced the following challenges:
It goes without saying that the security of its services is essential to ensuring the protection of its client's data and information as well as the confidentiality of files.
On the other hand, the availability of services for lawyers is just as essential to ensure that clients can have continuous access to critical data, at all times.
The client had an aging infrastructure at 3 sites, whose operating costs were constantly increasing, and for which it became urgent to review the architecture.
During the modernization of the infrastructure, it was required that users be supported and that the infrastructure be proactively monitored.
And as if that were not enough, the IT director, who had been in charge of IT development and management for many years, decided to leave the company. Finding such a resource within a similar budget was an impossible task.
The client immediately decided to evaluate the option of outsourcing services and contacted several companies including Present.
At the end of the process, it retained the services of Present, which obtained the highest score on its evaluation grid comprising the following criteria:
Adequacy of services and skills
Commitment and proposed approach
Quality of references for similar mandates
Competitiveness
Steps
As already mentioned, the mandate was about supporting users and the infrastructure while modernizing the latter.
Present simplified the architecture, which included 3 sites in colocation, by setting up a single production site and backup in the cloud while respecting the agreed upon service levels.
During this gradual transformation and afterwards, users were supported by Present's managed services team.
Results
With its partner Present, the client was able to transform its challenges into a winning opportunity.
They succeeded in substantially reducing their infrastructure costs.
Their risks (security and availability) have been reduced and are now managed proactively.
By reducing the resolution time of incidents, the productivity of its users has been improved.
The virtual CIO which is an integral part of Present's managed services allows them to benefit from relevant recommendations on a continuous basis throughout the duration of the contract.
They can now focus on improving the applications and services that support business growth and better serve their own customers.
If, like our client, you are looking to improve your results and better manage your IT costs and risks, do not hesitate to contact the experts at Present.