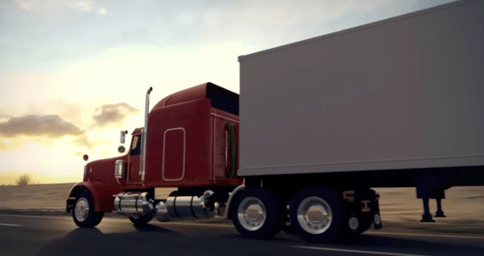 Our client is an intermodal logistics company based in Montréal and with other offices in the United States. They are combining freight transport and advanced electronic assets tracking to provide competitive advantage to their customers across North America.
They turned to us when the situation with Covid-19 forced their workforce to work remotely. We were able to quickky address their needs and install a virtual desktop infrastructure solution in less than a day.
Challenges and needs
A quickly evolving situation meant quick decisions had to be made, on top of the usual technical and administrative imperatives.
With offices in Anaheim and Chicago and in the wake of the massive confinement measures in the US to counter the effects of COVID19, our client had to shut down an office, forcing employees to go home.

Our client providing essential distribution services, business activity had to continue, albeit with no existing infrastructure outside of the office.

The solution allowing users to be able to work remotely would need to be globally available, scale to demand, and require no upfront investment as budgetary constraints due to the pandemic were preventing capex at the time.

More than anything, the deployment would need to be extremely quick since all employees were now standing by, waiting to take care of an ever-growing workload.

Since the situation would be temporary, it was also a prerequisite that the solution to implement could be shut down when it was no longer needed, and that it would require no further investment.
Solution and Process
Thanks to the simplicity of the VDI concept, the following steps were implemented in less than a day.
We immediately offered Microsoft Azure VDI as an option to enable users to work from home.

The client gave their go-ahead, and deployment was rolled out in less than a day.

The solution consists of Azure VDI, with employees being able to connect remotely to a web portal and run their LOB app as well as service their clients from anywhere.

We made sure the solution could scale up or down depending on the needs to allow for maximum flexibility during uncertain times.

Our support and managed services team would be available to end users during and after the transition.
Results
Our client was able to use IT transformation to keep an entire office unit up and running.
The client was successfully able to keep its business going in the US, even after a mandatory shut down of its offices.

Users were able to connect remotely and work from home in record time, seamlessly using LOB apps through a web portal.

The solution required no upfront investment was scalable and could be terminated at any time after the situation returned to normal. Costs are controlled and reduced.

Business could go (almost!) as usual and customers were able to get their expected levels of service, an extremely important point in a sensitive transportation/logistics environment.
To learn more about how a VDI solution can quickly and simply respond to your business needs, reduce technology and administration costs while enhancing security, backup, and the user experience, please contact the experts at Present.