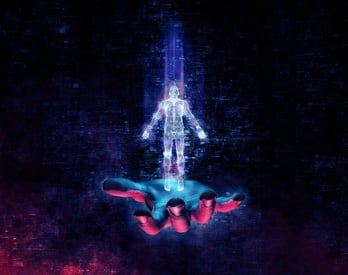 Although information technology is becoming an even more integral part of business, most SMBs do not have the necessary expertise to ensure the optimal operations of IT.
As a result, leaders often find themselves overwhelmed with the breadth of IT-related tasks that they must conform to, not just at start-up, but throughout the life of their organization.
In order to ensure that the right decisions are made and their efficiency maximized, many executives choose to use Managed Services: an external service provider that takes charge of everything related to IT.
Benefits of IT Managed Services
The benefits of managed services are numerous. First, the management of the company does not have to hire and manage IT staff. This gives them more time to focus on other important matters; sales, customer satisfaction, and achieving their business goals.
Managed services allows companies to find all the necessary technical expertise in one spot. In fact, it is unlikely that an internal employee will have the necessary knowledge to solve all the potential IT challenges they will face.
With Managed Services, you have access to specialists who can solve problems quickly, but most importantly, you will reduce the risk of IT problems occurring in the first place, that cost so much in lost productivity.
Virtual CIO: The Technology Advisor
By choosing managed services, companies in principle have access to an additional service: the virtual CIO.
The role of the Virtual CIO is to advise management on technology. Whether it's upgrading IT infrastructure, or finding technology solutions to meet business needs, the Virtual CIO can leverage his expertise in managing IT across multiple organizations.
Here are some examples of things that the Virtual CIO can help you with:
Advise on improvements to be made to limit technical risks;
Advise on the use of tools already in place;
Evaluate various technological options to meet a new business need;
Plan the IT activities to be done during a merger or acquisition;
Provide auditors with the required information;
Prepare an IT budget to plan the investments to be made in the coming year;
Prepare a comparison between a renewal of the physical infrastructure vs a cloud migration.
The virtual CIO also serves as a link between the company and the service provider. He organizes quarterly meetings, or on request, to review the current situation and discuss future changes. He ensures customer satisfaction and the respect of deadlines when there are projects in progress.
For all projects that involve IT, the Virtual CIO participates in decision-making meetings and assists in planning project activities and budget evaluation. His expertise allows him to provide the necessary elements to facilitate decision-making.
To Remember
Although managed services are becoming the norm for small and medium-sized businesses, some are still reluctant to make the leap.
The Virtual CIO will allow you to make informed choices through his increased level of expertise and in-depth knowledge of your IT environment. This makes it possible to implement solutions that are better adapted to your needs, to limit technological risks and thus lead to greater satisfaction within the team.