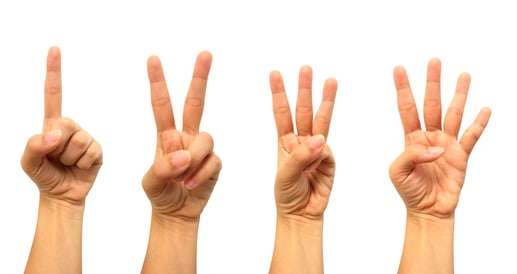 To run ERP and other critical business tasks, reliable servers are needed to reduce costly business interruptions. The IBM i5/OS (AS/400) operating system is extremely performing, reliable and secure.
IBM Power Systems are popular with among others, SAP users, as well as with competing database management systems. IBM architecture has also become an increasingly popular cloud solution, with the growth of cloud computing applications available.
In this article, we will define the Power i (AS400), 4 advantages for SMBs as well as some recommendations for the use of the Power i.
What is the Power i (AS400)?
In June 1988, the Advanced System/400 server that was shortened to AS/400 was announced by IBM. It has been renamed over the years "IBM iSeries", "System i5" and today is marketed under the name "Power Systems", but still commonly known as AS/400. It is a scalable server, adapted to the latest market trend and designed for both small businesses or departments, all the way up to very large companies.
The Power i uses the Power microprocessor. Its operating system is called the i5/OS. With several terabytes of storage and virtual memory, it is a versatile server that can replace PC servers and Web servers in small businesses.
Why is Power i important for SMBs?
Businesses that rely on computer systems to function need reliable servers to ensure continuity. If systems are not available, the whole company can stop working: no more orders, no more shipments, no more purchases ... Take for example, an ERP in a manufacturing company or the management of high volume transactions in online commerce.
The IT infrastructure required to manage such systems is very often based on Power i servers, because they are extremely reliable, secure and efficient. In fact, IBM indicates a 99.9% availability for Power i.
Power i gives business owners peace of mind. Confident that their systems will be available when they need them, they can focus on their growth by working to increase their efficiency and improve customer satisfaction.
4 advantages of Power i for SMBs
It was in the early years of Present that Marc Beaulieu approached IBM to become an AS/400 partner to offer even more opportunities to its customers, while protecting their initial investments.
For more than 28 years, Present has been able to honor its name by putting the customer at the center of its priorities and offering a constant support, exceeding customer expectations.
The many benefits of IBM systems make it a powerful tool that allows Present to deliver on its promises and deliver the best for the organizations it serves.
Stability
The reliability of the Power i is still recognized today and maintenance issues related to its use are rare. According to data collected by IBM, Power i users experience an average less than 5.1 hours of non-availability per year (excluding scheduled maintenance).
Security
Power server environments have never been infected by viruses that have affected other systems. Currently, server security is critical, and the protection options offered by Power servers are a very effective defense against attacks. A survey by Infor shows that 98.9% of Power Systems users have never experienced any viruses on systems.
The object-based design that has been at the heart of the System i since the first generation remains a key to IT security today, as viruses will often enter systems in the form of data rather than objects.
Performance
The volume of data and transactions managed by the Power i still make it the reference in the banking or large-scale retail sector. Unlike technical IT environments that emphasize complex computations, the management environment emphasizes information, that is, simple operations (I/O inputs and outputs) on large volumes of data.
This level of performance also makes it possible to work a large number of users on the same server (unlike Windows servers that require the addition of CPUs as the number of users increases), which increases the utilization rate of the system and thus improves the return on investment.
Versatility
The versatility of IBM Power servers is often overlooked. These servers can be configured to your needs : they can be used in part or in full for the i5/OS environment.
The software integration principle also ensures that IBM delivers a complete and fully tested operating system for each new release. There is therefore no problem of version incompatibility due to the phasing-out of programs, as on other systems. All necessary components are fully integrated into the standard operating system.
Power i usage recommendations
Protect your software investment
Power systems continue to migrate software developed decades ago to newer versions and the protection of these software investments remains an undeniable advantage today. Present helps clients migrate from one version to another to ensure the maximum protection of initial investments.
Version updates
It is important to keep your i5/OS operating system up to date. Companies that still use old versions face different problems or end of support issues.
Conclusion
Companies using Power systems are confident that these servers will help them achieve their growth goals over the next 10 years or so. 90% of companies plan to invest in their system in the coming years.
The advantages of the i5/OS integrated operating system are obvious, however, companies running such a system often do not have the in-house expertise to seamlessly migrate to newer versions. Present 's Power Infrastructure Services uses a proven methodology to ensure a smooth migration.