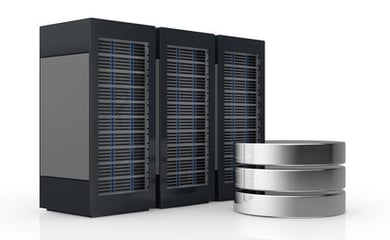 For thirty years, the AS / 400 servers have become a reference for experienced IT professionals. Known for their iconic green screens and their legendary security, the 400 servers are popular with large companies that handle a large volume of data, such as banks, insurance companies and large retailers.
Even today, these systems are now called Power and represent a smart investment for 2.0 companies such as online shops that have high volume transactions and critical data transfers.
Unfortunately, despite all the technological advances and the potential of IBM Power systems, lack of training offered has fueled prejudice and misconceptions.
Here are 5 facts that should convince you to abandon your prejudices:
1. IBM Power: ultra versatile system
Many still perceive Power servers as green screen machines only, yet the legacy AS / 400 is only the tip of the iceberg!
So, with their many features tailored to the immediacy of the Web 2.0 requirements combined with reliability, Power servers are comprehensive tools, versatile, have unparalleled security systems and are able to meet the needs of all businesses.
2. Beyond good housing
Although the IBM Power systems hardware is highly efficient, its strength lies in its operating system. It is thanks to this unique application that easily enables a host of additional features to the IBM Power system without affecting its effectiveness
3. Unlimited Software licenses... is it possible!
Most software designed for Windows, are sold through license and can quickly reach saturation if they are shared by too many users. With Power Systems, the number of licenses for software is virtually unlimited, which allows substantial savings for companies that employ a lot of staff.
Furthermore, unlike software designed for Windows or Linux applications, software compatible with Power servers remain high performers, regardless of the number of active users.
4. Numerous integrated services
Another unsung advantage of IBM Power servers is that they include a host of integrated services, normally at additional cost on other operating platforms. For example, they integrate FTP file transfer protocols, TCP and NTP. Just activate and voila, no extra cost.
For other operating systems, however, you would be required to buy additional modules and then configure the machines. In this regard, the power system is saving time and money for businesses.
5. Compatible with high security software
Although Power servers are extremely safe, the arrival of Web 2.0 and the massive increase in the volume of critical data exploited by large companies have pushed IBM to acquire additional collateral. Power Systems are compatible with a wide variety of leading security software, such as Quick-EDD that provides data replication for high availability environments, or Cilasoft.
In summary, with their integrated resources continuously available and thanks to their comprehensive features, Power servers use cutting edge technology to meet business performance requirements. This ability represents a major asset for those who want to carve out a place in the information technology industry.
Photo credit: © lucadp - Fotolia.com