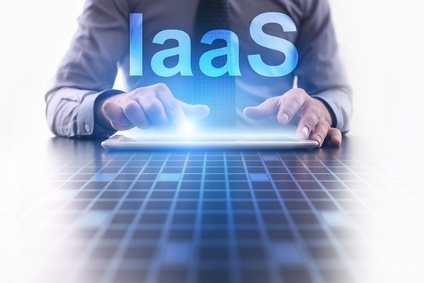 For some time now, cloud computing has become increasingly important within the IT domain. New infrastructures called IaaS (Infrastructure as a Service) now exist, and, as opposed to traditional infrastructures, they don't require any physical equipment, given the use of VM's (Virtual Machines).
These two types of IT infrastructure share several characteristics, but some fundamental differences set them apart. In order to help you choose which will work best for your organization, we have compared their main differences.
1. Fixed vs variable costs
Traditional infrastructure costs are fixed. When buying the system, you will evaluate your current needs as well as how they will evolve throughout your company's projected growth. You will have to invest in resources that won't be used for months, maybe years.
With Cloud, infrastructure costs are adjusted to your situation. Although it is preferable to plan a financial investment several years in advance, resources you will need later don't need to be paid right away. Cloud's flexibility lets you pay according to your current needs only, allowing you to make adjustments based on your company's real growth by adding VM's to the IaaS environment.
Impact on cost approval
The IT director may express concerns regarding the approval of costs where new VM's are involved. In the case of a physical infrastructure, the resources are there, so no new infrastructure expense is required. With Cloud, however, each VM addition or resource addition to existing VM's must be paid for separately. It is therefore possible that this frustrates the CIO, who can no longer have full control of the use of resources.
2. Instantaneous vs prolonged acquisition and installation
The acquisition and physical installation of a traditional infrastructure may be a long and difficult process. This is true when buying the product, but also each time the company's needs change, especially if its growth did not follow the expected curve. Several days are generally needed for this task, which monopolizes IT resources and may have an impact on the availability of applications.
The evolution of a virtual infrastructure (IaaS) is almost instantaneous. When working in a Cloud environment, a new VM can be acquired within minutes. This is ideal for fast-growing businesses, who would benefit from a flexible system. IaaS is also great for punctual needs requiring additional, but temporary, storage. Business is therefore never affected by IT.
3. Security: certified vs internal expertise
IaaS providers rely on their computer security experts. Big organizations like Telus, Amazon, and Azure are generally the ones with hundreds of experts to ensure the environments are functional security-wise.
A traditional infrastructure is often managed by an internal generalist. We therefore cannot expect the same level of security expertise.
4. System management: turnkey vs separately-sold products
The acquisition, installation, and management of a traditional infrastructure are done on a piecework basis. Most of the system parts are bought and installed separately, which complicates both the installation process and the management of the IT environment.
With Cloud, everything comes from the same place. There is no need to worry about the infrastructure required to support VM's. As for acquisition, even the operating system is often included. This makes it easier to work with Microsoft audits when the time comes.
Important: IaaS has no impact on applications
Infrastructure, whether of the traditional or cloud computing sort, is not more or less subject to hacking or data leakage. These issues are application-related and therefore have nothing to do with system infrastructure. In both cases, we recommend that preventive measures be put in place to avoid corporate espionage and manage access to information. For more information on this topic, we recommend you read our article on IT security in SMBs.
Image credit: © WrightStudio - Fotolia.com