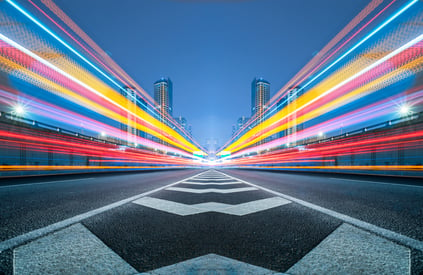 As business strategies are now inextricably linked to technology solutions, companies need to rethink the role and spend of their IT in order for it to become a true growth engine.
It's not about the needs of IT, but about the needs of the business.
Current situation
In order for IT to contribute more effectively to the business, it needs to go much faster.
But traditional data centers offer neither the agility nor the operating cost model to favor a faster and less expensive time-to-market and the preservation of market shares threatened by increasingly innovative competitors.
Are you experiencing one of these situations?
Your users bypass IT to meet their needs;
You are struggling to align business objectives with IT investments;
If so, you need to reconsider how you consume your IT services and, ultimately, the applications.
Actually, with such challenges, it can be easy to forget that applications, not infrastructure, should be the primary mission of IT.
Desired situation
Today the role of IT is changing. It is transforming itself to be able to:
Meet the needs of all business applications
Deploy new applications faster
Manage application requirements in terms of performance, availability and placement on-site and in the cloud
Reduce IT costs
Free up resources and time for innovation
Essentially, IT is moving from extinguishing fires to providing services at the speed required by business.
It does this by adopting an arbitration-centered approach between what is done internally and what is done externally, based on the benefits to the business.
This is true for the proactive management of systems and applications with IT managed services, but also for the data center whose boundaries fade with cloud services.
Approach
How to spend fewer resources maintaining the existing infrastructure, while providing companies more agility and efficiency through public cloud-driven initiatives and Software Defined Data Center (SDDC)?
Imagine being able to increase IT agility while reducing the reliance on specialized expertise associated with deploying and maintaining traditional 3-tier infrastructures.
Towards a software-defined data center
Based on the virtualization approach that has been successfully applied to servers, SDDC merges Software Defined Storage (SDS) and can also integrate Software Defined Networking (SDN).

Info-Tech Research Group: Modernize the Data Center with Software-Defined Infrastructure
The easiest way to start an SDDC approach is to use a hyperconverged infrastructure.
First level
Hyperconvergence: Simplify the infrastructure by bringing together storage and servers and their virtualization in one level.
Second level
Software Defined Data Center (SDDC): Extend storage and server virtualization to the entire network.
Third level
Cloud computing: Manage all components centrally and automatically.
Conclusion
Take the time to identify your goals and understand the possibilities of your current infrastructure to establish the best course of action.
Begin the implementation of the software-defined data center using hyperconverged technologies.
Take advantage of Present's IT managed services that support companies in their modernization efforts in order to make the infrastructure as invisible as possible so that IT can focus on what really matters: applications.
To guide you in this process, download the ebook Modernizing the data center : an imperative for the new economy.
Image credit : Freepik