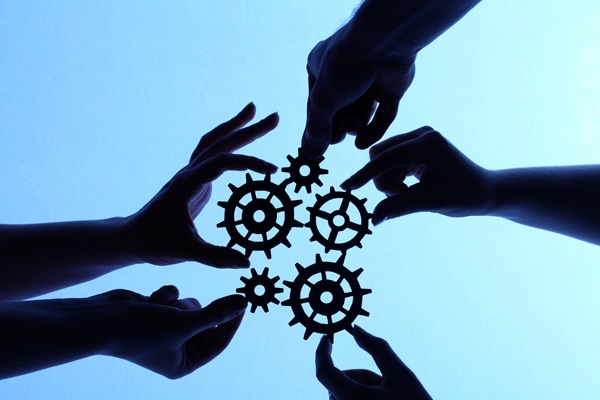 For companies to succeed in this digital age, they must transform IT from service to the business units and cost center to strategic business partner.
In order to do this, IT needs to fundamentally shift the way it approaches business. IT can no longer be just a department that keeps the lights on–it needs to think strategically like other business units, focusing on ROI and efficiency.
At Present, we strive to help IT departments become a business unit in itself, that contributes to profits in the same way as marketing, sales or operations does.
We've identified 4 steps to undergo this process. They are simple yet radical, as they are often easier said than done.
1) Make the decision to change IT from a service to a business contributor and put the management team and the entire IT team on board.
As simple as this sounds, it is an instrumental step to ensuring success. Making sure everyone is on board for this transition is key as the workforce will need to change as well.
2) Develop an agile IT infrastructure that does not require time to set up and update, in order to support growth and host new projects.
Most enterprises are still structured in traditional silos that don't support the requirements of today's digital speed of business. Enterprises need to be able to scale for growth and leadership which means moving towards the third platform such as public Cloud, Software Defined Data Center (SDDC) and Hyperconverged Infrastructure (HCI).
3) Relieve IT of daily maintenance tasks that interferes with projects that have an impact on the success of the company.
IT Managed services is a great example of how organizations can streamline their IT operations and get rid of daily operations that conflict with key strategic projects. Businesses can rely on a trusted and strategic partner to manage daily IT operations while enhancing security, efficiency and speed.
IT infrastructures are monitored in real time, remotely, so that potential issues that may adversely affect business operations can be identified and corrected quickly. By reducing the risk of security threats, maintaining functionality, and ensuring systems and data protection, businesses can stay focused on their core business and revenue-producing initiatives.
4) Align with external providers who will contribute to the success, rather than suppliers who will respond to requests.
One of the pitfalls that many companies make is to go at it alone or choose a partner who simply looks at fulfilling IT needs, rather than having a larger goal of contributing to the success of the business. By combining the external expertise of a strategic partner who has the experience of managing many clients from a variety of different environments with the talent of your internal team, the chances of success are greatly increased.
Read the article on Present in the recent edition of CIO Review in order to learn more about who we are, our mission and how we are helping business' use IT as a competitive advantage.