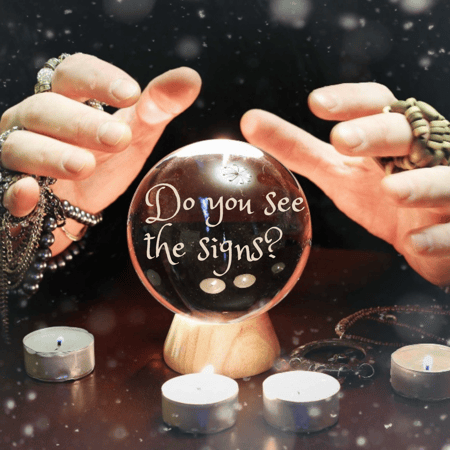 The last decade has been marked by the speed at which technology is evolving, making IT more complex and more challenging to operate. That's not to mention the new cybersecurity threats that have created major risks for both SMBs and large businesses.
With the scale and importance of information technology, it's easy to see why many leaders are turning to managed services. How do you know if managed services is right for you? Well, if one of the 5 statements below applies to your business, then there's a very good chance that you should considering adopting managed services.
1.

Your team is overwhelmed with daily tasks and doesn't have enough time for key projects.
The day-to-day tasks of managing your IT can take up a lot of your time and energy and distract from working on important projects. User support, software updates, license management, security updates, backups, these are some of the daily tasks that IT is spending their time on when they could be focusing on big picture projects.
Imagine being able to focus on strategic projects that will have a real impact on your business! This could be a reality by choosing managed services and entrusting Present with the management of your cloud and IT infrastructure.
2.
Your company does not have all the expertise in-house
Whether your IT department is small, or you outsource to a consultant, you will only have access to limited knowledge. Using Present's managed services, you gain access to a team of over 50 IT experts with over 30 years of IT experience. Our team of specialists has a wide range of IT expertise, offering you proactive solutions and services tailored to your specific needs.
With cross industry experience and many certifications under our belt, we can troubleshoot challenges you are having and proactively monitor the health of your systems.
We often see companies with one or two key IT resources that are irreplicable but what happens if that person leaves the company or when they go on vacation. It's a risky situation and also is not scalable. Present's managed services ensures you have a greater breadth and depth of knowledge and all the expertise you need.
3.

Cybersecurity risks prevent you from sleeping at night
Are the growing threats to your businesses preventing you from sleeping at night?
It's not if you will be hacked, but when and how often. Threats are increasing and becoming more sophisticated and all companies, regardless of size and sector of activity, need a solid security strategy. Yet, many companies do not have the means or resources to counter these threats.
It's time to do business with a managed services partner. We will make sure you are safe from threats and cyberattacks. Our SOC (Security Operations Center) solutions detects intrusion attempts and blocks them, with 24/7 monitoring for a low monthly price.
4. There is too much downtime
Are you experiencing disruptions due to the downtime of your infrastructure? Free your business from the reactive break/fix mindset and start monitoring and optimizing your IT and finding solutions that will prevent the problems in the first place.
Give your business the support it needs by choosing a partner like Present for your managed services and start working more proactively on your key IT needs, whether that be security, data backup or system performance.
5. IT maintenance costs are rising, and you must control them, if not reduce them.
Is your IT budget difficult to predict? You pay a high price to troubleshoot when something goes wrong versus a managed services partner that will be there to not only support you for a fixed monthly fee but help you achieve more efficient operations.
By outsourcing a part or all of your IT operations, you can benefit from predictable and often reduced IT costs while keeping pace with the latest technological practices and allowing you the time to focus on key IT projects.
Do you recognize yourself in at least 1 of these 5 situations? Don't wait any longer, entrust your IT to a trusted partner like Present. We can manage your on-premise and cloud infrastructure and user support, partially or fully. Present also ensures the day-to-day cybersecurity protection of your business by providing proactive 24/7 threat detection and management.
Schedule a 30-minute discovery call with one of our experts. During this call, we will ask questions to learn more on the issues and challenges you are currently experiencing with the goal of determining whether IT managed services is the right fit for your business.