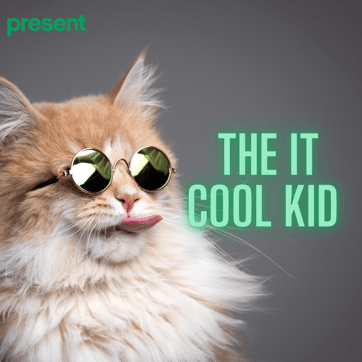 Whether you are an experienced IT professional or a corporate leader, managed services can help you focus on what matters most in your position and for the business. Having your passion, industry knowledge, and skills focused on the execution of your core business are among the benefits of managed IT.

IT managed services allows you to focus on initiatives to improve your company's productivity and competitiveness. A MSP (managed services provider) assists you with the day-to-day duties of more time-consuming and/or complicated IT tasks and initiatives, such as:
Monitoring and improving IT systems

Backup management

Help desk user support

Asset management

Solutions for data centers

Cloud computing
Why Does Your Company Need Managed IT Services?


Using a reputable service provides you with benefits such as:
1.
Expenditure that is predictable and scalable (OPEX)
Investing in information technology systems and infrastructure can be costly. When you invest in IT requirements upfront, anticipating operational expenditures as your organization expands can be difficult. These expenses are aggregated into a fixed set of OPEX costs when IT services are outsourced. A managed services approach also provides the flexibility to modify the IT environment as necessary, ensuring that the budget isn't tied up in long-term technology investments that don't meet your evolving needs.
2.
Improved Response Time
Employee productivity must be optimized and businesses cannot afford for their users be down or experiencing issues that slow them down. 24/7/365 assistance is essential, especially during peak periods, to guarantee that your staff is continually productive. With a managed services provider on your side, your users can get quick assistance at any time.
3.
Reduce sunk and operational costs
Operating an in-house staff entails major sunk expenses such as monthly pay, benefits, and insurance. Furthermore, it takes time and money to educate new employees on your existing systems and procedures. Outsourcing your IT endeavours to specialists allows you to avoid the enormous capital expenses associated with managing systems in-house, which bring little to no value to your organization.
4.
Experience and Expertise
One of the most significant advantages of managed IT services is that you get a whole team of IT experts with industry-specific skills, training, certifications, and expertise at your disposal. A managed services provider provides you with access to top-tier IT administrators with specialized skill sets, eliminating the need for you to discover and hire them on your own. When you work with an IT managed services partner, your organization has access to the most recent technologies currently available, and the technology can be integrated seamlessly.
Conclusion
Evaluating the benefits of IT managed services is an important decision to make. With technology becoming increasingly complex and cybersecurity attacks on the rise, having a technology partner to support and guide you is fundamental to your business.
At Present, we are dedicated to helping businesses get better value for their IT investment and reduce their IT security risk. With extensive experience and expertise, our top-notch technical team is there to make sure your technology needs are answered, to help you achieve your business goals through technology and to proactivitely protect your organization from cybercrime.