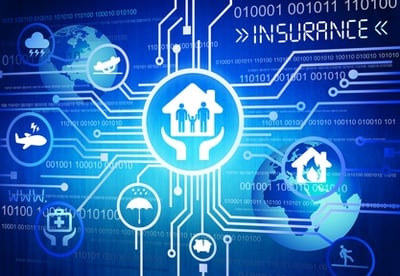 All Canadian and Quebec insurance companies are subject to strict rules of compliance that are also accompanied by stresses in information technology.
However, information technology constitutes as the core business of these companies, which can complicate the lives of leaders and give them a cold sweat.
Present, has been working for several months with one of these Quebec insurance companies to consolidate its IT infrastructure, ensure stability and facilitate its management to enable managers to focus on the essential.
How optimized IT achieve critical business objectives such as compliance in insurance companies?
Although IT is not at the heart of the insurance company's skills, these firms must remain at the forefront when it comes to IT infrastructure. In fact, insurance is regulated by the AMF therefore required to comply with high standards for data management.
It is also common for these companies to have regulatory compliance adjustments following an audit.
In the case of our client, the first task was to stabilize its environment and replicate its data to ensure resilience.
By working in silos with different external partners, the company had increased the complexity of managing IT and lost visibility.
Multifaceted Solution: redundant infrastructure and managed services

The IT infrastructure of our customer was relatively classic, for the insurance sector with an IBM AS/400, Windows environment and IP telephony. However, the infrastructure included real risks on data backup and recovery in case of disaster.
1. Data Replication
The first part of the solution by Present was the installation of an AS/400 server in a colocation at Netelligent to enable data replication to another AS/400 located in the corporate offices in Montreal, using Trader's Quick-EDD/HA solution.
The solution provided a full replication server by replicating only changed data. This ensures that all the confirmed data have been reproduced on the second server.
Furthermore, the Present team is immediately alerted if, for some reason, reproduction is not done for more than five minutes. This could occur, if there is a failure with the Internet connection via fiber optics, a problem with a server or the environment.
2. Storage and disaster recovery site
Moreover, Present centralized storage externally on two V3700, as it had previously done in-house on various generations of systems x. The company kept two x3650 m4 in its main office and two in reserve in x3650 Netelligent to allow for the changing environment.
3. Monitoring and Surveillance
The last part of the solution addressed the need for user support and constant IT management without impeding operations. The company therefore appealed to Present's managed IT services.
This service includes performing all the updates required on different servers, monitoring the IT infrastructure, backup and data replication.
All user requests now go through Present, using an online application system.


Result: peace of mind, confidence and compliance

Aside from the fact that our client is now in compliance with all regulations, stakeholders now have confidence in their systems. They know that data and applications will be available at all times and that the recovery systems access is guaranteed in minutes in case of failure.
Conclusion
Today, like all companies, the insurance companies are the levers of efficiency in information technology, although this skill is not part of their core business.
Therefore, they are increasingly likely to buy peace of mind that allows them to focus on growth through IT managed services.
Photo credit: © Rawpixel.com - Fotolia.com