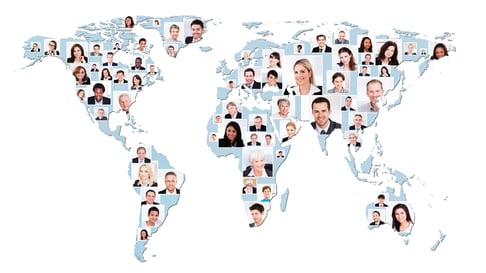 Our client, a world leader in the design and production of industrial service valves, needed to scale up their secure remote connections at the start of the COVID19 pandemic so that their employees could work remotely and keep their global operations functioning seamlessly.
Present was able to quickly implement a solution allowing the customer to seamlessly transition to remote working without any impact to its users.
Challenges and Needs
With a global network of 13 manufacturing plants and two distribution centers, office employees being able to work remotely was critical to the continuation of business.




Given the various closures and quarantines mandated by health officials during the COVID19 outbreaks, this meant increasing considerably the amount of access connections available to users.




The tricky part was that no downtime was possible for employees, as any disruption would have meant hours of work lost to different time zones.




The proposed solution would have to be all-integrated and offer state-of-the-art security levels, with redundancy to account for any issues down the line.


The solution would also require the possibility of being easily scaled down when not needed anymore or scaled up in the event of further health-related restrictions.
Solution and Process
Present deployed the SonicWall SMA (Secure Mobile Access) appliance that allowed us to scale our client from 100 to 500 connections in a matter of hours.




The secure remote appliances deployed would

provide load balanced and fault tolerant connections for employees, ensuring a reliable and secure system across the board.




We also decided to use the flexibility of the solution to couple it with a Round Robin DNS and with our own fail over service, which would ensure absolutely no downtime whatsoever in regard to users.




The entire process was made transparent to users, with no interruption of service, and no changes in their usual workflow.
Results
The entire migration was done in less than 2 hours from start to finish.

The system

can now scale to support over 1000 secure remote connections if necessary, allowing our client to continue their global operations.

Once the

crisis passes, the system will be scaled back down to normal levels and costs since the appliances and licenses are all "as a service."
To learn more about this solution for a secure access gateway to provide anytime, anywhere and any device access to any application,
please contact the experts at Present.