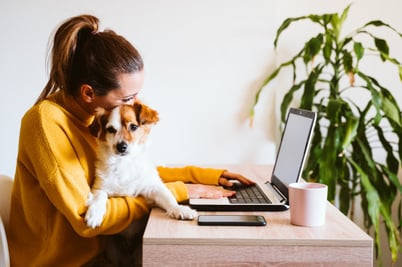 The Coronavirus pandemic is not only wreaking havoc on our health, it is also completely changing our economy, how we're facing everyday life, and for a lot of us, our working habits.
The trend for remote work has increased exponentially recently, mimicking the evolution of the pandemic in all the affected countries: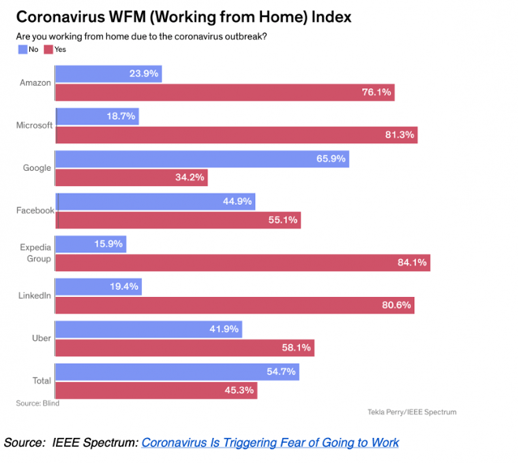 The disruptive effects of coronavirus seriously hit home to more and more enterprise workforces over the past week as tens of thousands of employees, including the entire Silicon Valley staffs of Facebook, Google, Apple and others have been told to stay home and work remotely as employers strive to limit the viruses spread.
Unfortunately, as the number of remote workers in organizations continues to explode in the coming days and weeks, many will find themselves unprepared to handle the IT problems that will inevitably crop up.
For some of us, the convergence of home and office happened years ago and we've learned the requisite technology tricks and cultural moves to make the transition and be mostly self-sustaining. Likewise, we've installed the necessary broadband capacity, office equipment, conferencing technology and furniture to be productive and comfortable.
For others, the rushed Coronavirus remote-work policies many organizations have made means many of our colleagues will have a telecommuting baptism by fire.
Luckily, many solutions exist to make the transition easier, both for employees and for IT staff.
VDI using Azure cloud services
Many companies might already have remote access solutions like VPN in place, however some applications don't work well over VPN connections and the company may not be able to scale the in place solutions to accommodate the entire work force.
VDI solutions enable a virtual desktop for users, but the infrastructure investment up front can be cost prohibitive. However by leveraging cloud services like Azure, a VDI solutions will enable remote secured access to users.
VDI cloud solutions can be deployed rapidly and effectively in a situation that is evolving fast, enables scalable on demand usage, is globally available, and more importantly, requires no upfront investment. As well, when this current crisis passes, the services can be shutdown.
We're here to support your VDI configurations
Our services team have been fielding many calls to aid customers get set up to work remotely and to do it quickly. As an example, we just completed the VDI setup for one of our clients who recently closed some of their offices in the US due to the pandemic. The Azure VDI solution was rolled out in record time as most of the infrastructure was already in place. Employees are now able to seamlessly connect via a web portal from anywhere they have internet connectivity, run the LOB apps and service their clients.
As most governments will ask for people to remain in social isolation to help slow down the virus, VDI solutions will prove to be one of the best ways to remain productive.
To find out how this technology can be applied to your organization, contact us at present@present.ca or 1.866.426.2748.