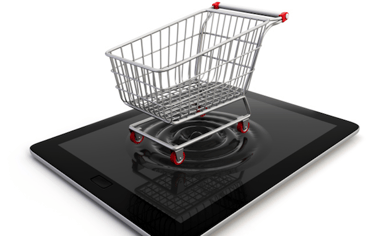 This year, the Retail Summit held by the CQCD (Quebec Retail Council) on March 10th and 11th, was firmly focused on information technology and its increasing role in the industry as well as the customer experience.
These two elements are not only inevitable but also inseparable. As Ethan Song, CEO of Frank & Oak said: "Experience is a product for us." However, the majority of Quebec retail businesses have not yet put the customer experience at the heart of their strategy and are not allocating the required investment.
We believe that online shopping will never fully replace the sensory and epicurean experience of a physical store. The challenge is to be able to provide an exceptional customer experience to clients.
Quebec players in the retail industry are now in a forced march towards the adoption of a new vision and new mobility solutions to adapt to a new consumer.
The physical point of sale: the central point of the customer experience
This selling point remains the best place to get the customer's full attention and to have them live a unique shopping experience. Mainly, consumers go to stores to answer an immediate need, discover and test new products and spend time with friends or family.
Today, mobility offers endless possibilities to enrich the customer experience in stores. One can think of digital signage solutions, interactive service terminals or digital sales assistants.
Here are some examples of using mobile solutions as leverage to enhance the in-store experience:
• The discovery of products
Mobility solutions in stores can help simplify trying products, providing information quickly on availability and delivery methods.
• Atmosphere
Retail chains experiencing the most success are those that focus on the ambience at their sales points, which tends to strengthen customer engagement.
• Contextualization
Mobility offers hyper contextualized functions based on information gathering and enhanced by Beacons.
• The relationship with clients
As clients need a more personalized service, mobility provides specialized solutions for the reception, recognition and retention of customers.
The omni-channel: increasing the points of contact with customers
The establishment of an omni-channel strategy includes a digital platform with a commercial site and a mobile application, in addition to physical stores and a presence on social networks. Consumers have raised their level of expectations when they shop online or in stores. According to Forrester, 71% of customers want to be able to check the inventory of a store online and 50% expect to buy online and collect their purchases in-store.
The increase in the number of contacts between consumers and brands has an impact on engagement and therefore on sales. A consumer engaged in multiple channels will spend about 30% more than one that is engaged in a single channel.
With contact points in different spheres, brands have the opportunity to collect very accurate data on the behavior of buyers in the different channels. The integration of all the components of a digital platform to the back-end should therefore be at the heart of any IT environment strategy.
Important
Boundaries tend to fade as mobility allows stores to reach consumers and vice versa. This paradigm is already set among consumers, making the implementation of omni-channel strategies necessary for Quebec retailers.
Consult our other articles on the retail industry :
Retail Case Study: How a mobility solution refocuses management tasks
TOP 3 Ways in Which Mobility is Revolutionizing Retail
20 mobility statistics you can't ignore in 2015 (starting at statistic 12)