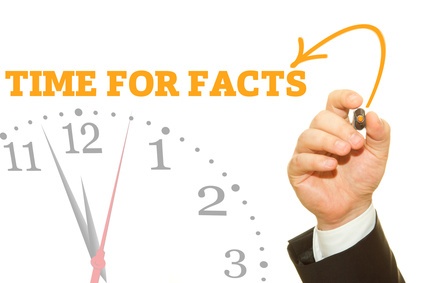 For many years, SMEs in Quebec and Canada must contend with the increasing importance that IT plays in their organization and the lack of resources to maintain and optimize their infrastructure.
When managing servers, backups, switches, telephony and all other components of a modern IT infrastructure, considerable time is spent just to " keep the lights on." Today, it is increasingly easy to outsource all or part of this management, but many misconceptions hinder the business leaders to take the path of IT managed services.
Here's why the most widespread beliefs about IT outsourcing should be forgotten.
1. I will have to dismiss one or more people from my IT department
This is a common concern of IT managers who do not want their service cut down. This is not necessarily the case: outsourcing the non-rewarding part of the management of IT infrastructure allows IT departments to focus on higher- value projects.
2. The helpdesk support is not on site and will not be available when needed
Present, and other Quebec companies offer IT managed services that meet the needs of local businesses. With teams of experts in the territory, neither time zones nor language barriers are the constraints to on time service in real time.
Unlike large companies that have call centers in India, for example, IT managed service providers are local SMEs here. It is this proximity that can offer services tailored to the needs of local companies.
3. Outsourcing costs a fortune and there are always additional costs
IT outsourcing plans can be inclusive and include services which the company needs to manage its infrastructure.
This is a fixed monthly amount which varies according to the level of the service offered. This is precisely what ensures that there is no extra cost and that firms know exactly what they will pay on a monthly basis for the itemized services that are included.
What may be wrongly considered additional costs are the special procedures in case of failure. These are not included in the managed service plans, since it is impossible to predict failure or outages and service restoration costs. For a free assessment of your IT infrastructure click here.
4. It Is difficult to manage an IT service provider

In practice, there is no service provider to manage, it is primarily the monitoring and tracking systems that do the job. Then your service provider delivers regular reports and recommendations if anomalies are detected.
Several systems must be in place for this to be possible, but once they are in place, management is lighter than that of an employee.
5. Managed service providers offer all the same thing
Just as your business is unique in its expertise and talents, so is the selected managed service provider, who has a specific approach, its own diverse culture and its many talents and expertise.
It is more important to choose a credible and trusted partner when it comes to the availability of your IT systems. While it is common to think that the service offers are similar, they are not, and the difference is less on technical aspects then it is on availability and trust.
6. An external service provider will never be as involved as an employee
Since the business relationship is at stake at every moment when you are dealing with a supplier, it is clear that it will do what must be done to maintain the quality of services, and therefore your satisfaction. Service Level Agreements (SLAs) that accompany the managed services also allow you to frame expectations.
7. The managed service provider will want me to buy equipment to standardize
If starting with a service provider involves the purchase of equipment, you should probably consider another vendor.
The vision of managed services at Present is to use to the existing infrastructure tto the extent that it is functional. Using the right tools, it is still possible to manage and monitor an existing infrastructure. The quality of the initial analysis and the expertise of your supplier is therefore crucial when you start with outsourced IT services.
8. A hybrid model cannot operate with an internal IT team and a supplier
Quite the contrary ! It all depends on your needs, but many companies who entrust part of the management of their infrastructure externally also have internal resources to support another portion of the work.
This is often also a strategic decision that is made by senior management.
Conclusion
When it comes to IT, the engine of the company, choosing a managed service provider based on mutual trust between the parties is crucial.
When trust is there, you also gain peace of mind about the health of your infrastructure, which unfortunately is not often the case with SME managers.
Photo credit: © bfk92 - Fotolia.com