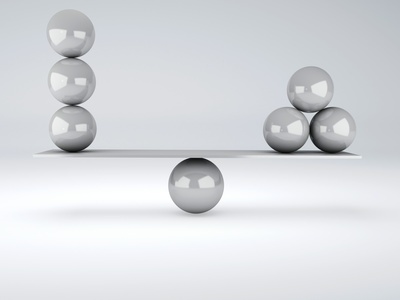 A key component of high-availability infrastructure is the data replication which consists of replicating a production server to a replication server. Yet about 30% of companies that have such infrastructure have never conducted a switchover, because the operation is too complex with several software.
By becoming aware of this aberration, Traders developed the QuickEDD-HA solution for i systems. Moreover, the software has truly been designed with the logic that the usefulness of high availability is not limited to replication. As IBM i servers are known for their reliability, it is difficult to financially justify the investment in a second server that is dedicated solely to replication. With the overall approach that high availability extends the production level, it is then easier to make this investment.
Here are 4 features of Traders QuickEDD-HA that allow you to make the most of your infrastructure and obtain the best performance.
1. Unlocking the backup system
While in general the backups are done on a backup system when you need to constantly run the production, with QuickEDD-HA you can do your backups on your replication server because it is not locked by the application.
Advantages:
• No interruption of production
• Synchronized backups
• Ability to simply catch and correct the errors made on production server from structured data
2. Simplified monitoring of data replication
Traders goes on the assumption that the management of a replication tool like QuickEDD-HA should not consume more than 5 minutes a day. This is why the application provides all information about the status of replication at a glance:
• Ongoing Replication or stopped
• Delay of real-time replication
• Objects notice of errors
• Etc.
Advantages:
• Complete Dashboard
• Alert pop ups
• The application identifies the errors and makes the repairs/adjustments to minimize human intervention
3. Occurrence of local journaling instead of remote journaling
Replication that uses remote journaling is consuming a lot of bandwidth, because you have to send the totality of the data, the backup system must then sort out what it saves and what it must discard.
The QuickEDD-HA approach with the local journaling is to sort the events in chronological order and to send only relevant items to the second server.


Advantages:
•

The events replicated are in chronological order

•

Faster Replication, limited to modified or new items only

•

Writing in machine language to limit resource consumption (CPU) on the production server which controls replication

•

Average consumption CPU is less than 5%.
4. The scale is scripted in QuickEDD-HA tools
To simplify this operation, which is a headache in many cases, Traders has developed a toolkit that is downloaded during the installation of QuickEDD-HA and contains switchover scripts. No programming skills are required, since all the sequences and instructions are provided in the interface and only the shutdown of production has to be customized.
All in all, the audit of your machine, installation of QuickEDD-HA, start-up, training, customization and switchover tests take only six days on average. Then you are completely autonomous on the product.
Conclusion
From an IT perspective the investment necessary to maintain an IT infrastructure, solutions such as QuickEDD-HA achieve both financial return on objectives and operational efficiency.
Request your free infrastructure analysis to detect possible risks and improvement opportunities.
Photo credit: © nicotombo - Fotolia.com