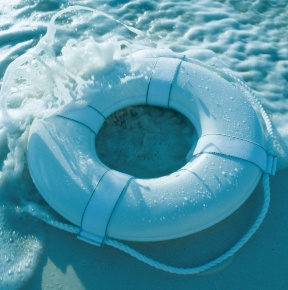 This week we have the pleasure of having our partner Traders in town to meet with our clients to discuss their HA/DR challenges and needs.
We have observed an increasing number of our clients find that a high availability environment has become a necessity.
Traders' suite of business continuity and disaster recovery solutions, called QuickEDD, has over 1400 installations worldwide and we have over 25 IBM clients using the solution in Quebec.
Below is an article written by their president and co-founder, Thierry Roux, posted on their corporate blog. We thought the article had a lot of valuable information and so, with their permission, we're sharing it.
----------
Protecting the information system and its data is crucial for the competitiveness and survival of any business. In fact, the downtime or unavailability of an IBM system i server can result in serious consequences, from operating losses to the erosion of customer and partner confidence, to sanctions from governing authorities, that could endanger the reputation of the company or even bring about its disappearance or takeover by a competitor.
This figure speaks for itself, only 6% of companies that have suffered a major IT disaster, resume their activities as before; 94% do not recover. It is therefore the responsibility of corporate leaders and the CIO to implement a "continuity of service" policy, understood by all, truly operational and periodically checked. As such, a high availability software solution between production and backup machines is the most exemplary technological response to protect an information system and its vital data over the long term.
Here's an overview of 3 reasons and benefits of having an automatic backup (high availability) for a business.
Protect against
the financial impact
of system unavailability
!
10% of businesses with IBM i servers will experience downtime or unavailability of their information system. The causes are multiple: 40% due to human errors, 40% due to application faults and only 20% relating to material or natural disasters. According to the latest studies from IDC and Gartner among others, a shutdown of an industrial information system represents on average a cost of 90,000 dollars per hour - loss of revenue, stoppage in production.
The combination of a 10% risk of downtime over a year and the hourly downtime cost of $ 90,000 generates an estimated time for a "normal" restart of the IT system of 176 hours.
In summary, the financial impact of an IT disaster amounted to more than $ 15.8 million for a US company of medium size. You would hope to be in 90% of companies that do not experience system failure, exposing themselves to financial risk of several million dollars, putting a strain on cash flow and profit and discrediting the enterprise. It is better, in our view, to put in place a disaster recovery plan, to rely on a high availability solution than rely on luck!
Preserve the trust
of your customers,
partners, shareholders
Given the increasing number of transactions, coupled with the growing requirement to preserve the history of them, especially in the financial, medical and food sectors, a failure or unavailability of the information system affects the entire ecosystem of a business, the link in a much larger chain. Dissatisfied customers are likely to move quickly to competition; partners to rethink their collaboration and shareholders showing their displeasure on the stock market.
More than ever, companies have a mission vis-à-vis all of its stakeholders and must take responsibility for maintaining its reputation. Ensuring the continuity of its IT is responsible governance; thus the necessity to establish a disaster recovery plan and a high availability solution to anticipate and plan to be ready to act.
Moreover, this approach allows companies to protect themselves from regulatory noncompliance, legal risks and the CIO's dismissal for professional inadequacy and even errors.
Create competitive advantages
and empower
your teams
Beyond the economic, regulatory and operational aspects, protecting your information system and its "sensitive" data demonstrates the willingness of the company to truly benefit from strategic IT. At the time of Big Data, BI (Business Intelligence) ..., the protection of confidential information entrusted by customers and partners becomes a competitive advantage, far from being negligible. And, this is just the beginning.
In addition, the establishment of a Business Continuity Plan and a high availability solution unites the IT team, disseminates "best practices", optimises the understanding of enterprise processes, all while decreasing the CIO's stress!
Today and tomorrow, companies will keeping reacting, and catastrophes will occur, instead of taking measures to prevent them. And yet, implementing the best solution for high availability is to prioritize security and ensure IT's continuity in the long term. To obtain or strengthen a leadership position, companies, in all industries, must innovate and also ensure their survival!