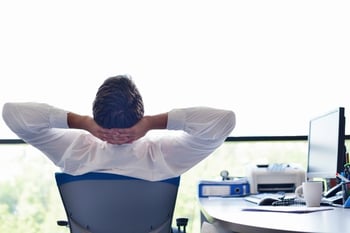 You just completed a deployment across your organization, where some users are on-site and others are remote. One thing is certain, they all depend on accessing the infrastructure in order to remain productive, and failure is not an option. System failures can come from a failed server… even virtualized, or from a user who elected, as best intentioned as he was, to install a non-sanctioned application.
Do you know if you are at risk and where that risk will come from? Do not wait for an event to take place to find yourself in reactive mode.
2 scenarios that can cost you money:
1- What is the financial impact of having to interrupt your department or company's operations to resolve an outage that could have been detected and dealt with proactively? In essence, the difference between repair and prepare is just a few letters away.
2- Are you concerned with the security and proper management of your sensitive business data. In view of past business data leaks that started mostly from unintentional user behaviours (like installing non sanctioned applications transporting viruses or from neglecting to protect your client databases and records), how could you be warned of the existence of these risks before they become a threat to your organization?
Managed services can be the answer
There is a better way to manage both your infrastructure, local and remote, along with keeping tabs on your users. Managed services has many advantages, such as fixed expenses & cost reduction, improved performance and allowing your resources to focus on essential business priorities. And the other important advantage is risk reduction through prevention and proactivity. With comprehensive reporting capabilities, you can proactively reduce the risk to your data and IT assets.
The services provider manages your infrastructure so you do not have to, all the while you can, on an instant notice, understand the health of all your devices, both local and remotely and know how well your investment is doing.
Here's how it works: During the deployment, a discovery process includes the installation of a Remote Monitoring and Management (RMM) tool on all devices that starts monitoring different KPIs. The intelligence behind the RMM tool understands how to match behaviours with symptoms and warns of different levels of service for intervention as per pre-established policies.
What's next?
Present offers the remote management of your IT infrastructure or department. We can monitor and optimize your IT infrastructure 24 hours a day (if necessary). Many potential issues can be predicted and identified before they occur, reducing your risk and saving you and your system from any downtime. And therefore freeing up your resources from emergencies to focus on business expansion activities.
Contact us today and we can lead you through our free assessment process.