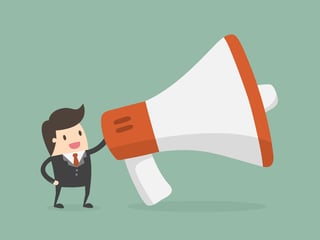 The main reason for our blog is to share insightful news and views on technology with our clients. But occasionally, we permit ourselves to toot our own horn. So, we'd like to take this opportunity to share with our readers 3 updates we're proud to have accomplished.
NEW WEBSITE
Present is thrilled to announce its new and improved website is live www.present.ca
The complete overhaul provides a more organized and responsive site, and an easier-to-navigate user experience. We hope this new site will help our clients (and prospects) get to know what we can offer and who we are better.
PRESENT - AN IBM STORAGE EXPERT
Present progresses from an IBM Storage Specialist to an IBM Storage Expert. The path to Storage expert involved demonstrating a higher level of capabilities and a proven track record of sales and implementations. We underwent training and exams to obtain 16 storage sales and technical certifications.
NEW EBOOK AVAILABLE
Nowadays a disaster recovery plan is not an insurance policy but rather a business asset. This important topic cannot be talked about enough in our opinion. Therefore, we went ahead and wrote an ebook on the topic to help our clients understand just how to protect their assets thanks to a recovery plan.
We discuss topics such as:
Reasons to have an IT disaster recovery plan;
4 threat sources in a company;
How to evaluate the risks of a disaster;
8 steps to building an effective plan;
Different types of disaster recovery plan.
Have a read, we hope you find a lot of value in it.
Background vector created by Dooder - Freepik.com