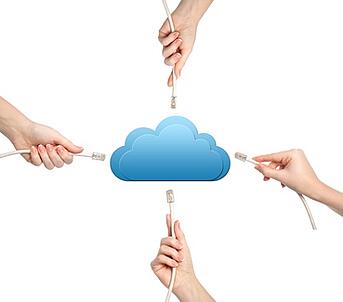 Cloud source service is the service that a cloud-computing service provider renders to internet based business clients to store data, back it up, provide email services, technical support, database processing, office document sharing and much more.
This service comes with a host of benefits that has seen many businesses adopt it in their day-to-day business operations. The main one being that cloud service allows enterprises to focus on their core business by outsourcing the management of certain IT services.
However, since the services mainly being migrated have to meet a predefined SLAs, it is advised that before you decide to migrate to the cloud you need to prepare to make it a success. You also need to choose a professional whom you can trust and who's offer matches up to your business needs.
Here are some of the things to look for when selecting your cloud service provider.

1. Look for a partner and not for a service provider
Always get a partner who will not only provide their listed cloud services, but an expert in addressing your business challenges and getting you appropriate, timely and on-point solutions. The ideal partner should not only understand your company's mission, goals and challenges but also see the bigger picture when it comes to IT infrastructure. To ensure the security of your data and to run without interruption requires a technical expertise of your IT infrastructure.
2. Reliability
Unreliability in cloud services is like shooting yourself in the foot. Experiencing delayed emails, missed calls, unshared documents and many more inconveniences will result in your business incurring great losses. When you choose a reliable partner, you will rest assured that the chances of your services going down, due to IT glitches, will be close to zero. Look for a partner with a positive reputation and a solid client list to back them up.
3. Availability
Availability means that in the event that your services go down, little time will be used to revive them. This again is where cloud expertise takes center stage because the duration it takes to restore your services after technical glitches matters a lot.
4. Interoperability
The best cloud service provider must be well knowledgeable in terms of systems inter-operation. Applications typically must interact with other cloud and non-cloud applications, systems or hardware and enterprises want the ability to move to and from cloud. Determining how it all fits within the current IT infrastructure is a key element.
5. Scalability
Just as the term suggests, it is always beneficial to address the issue up front of being able to accommodate growth as it comes.
6. Security
One thing that scares away many companies from migration to cloud is the aspect of security. Assurance of confidentiality is critical. Cloud expertise entails having a full encryption of your content and many other security measures. The provider must have a multi-factor authentication for safety and security of your data. Ask about steps to ensure the security of your data and proof of capabilities.
Final thoughts
Although getting a reliable provider might seem like a daunting task, the benefits of cloud computing are undeniable. Success in cloud hinges on finding the right partner, so do your research, ask around and test as much as possible before hand.
Read our ebook entitled 5 steps to a more Functional and Efficient IT Infrastructure to learn more on cloud-based solutions.
© Denys Prykhodov - Fotolia.com