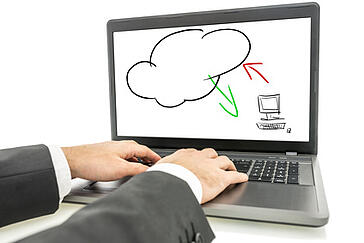 The move to applications delivered by cloud services has accelerated in recent years, and many companies find themselves scrambling to make use of these new opportunities to empower both financial and technical benefits.
That being said, while there may be limitless supply of good reasons for adopting new cloud services, it also brings more risks to manage than many in the IT industry do realize. Fortunately, these pitfalls can largely be avoided with proper preparation. In this article, we'll discuss 4 key elements for efficient cloud adoption, why they matter, and how to make sure your team is ready.
1. Understanding and Assessment
A thorough understanding of the cloud service and the ability to accurately assess how it will interface with your business should be considered the single most important factor. Learning on the fly, or simply delivering functional requirements to your clients, may only set the stage for an eventual incident that could have significant implications. Incorporating cloud services should be properly architected with your organization to ensure that all functional and non-functional requirements are adequately covered.
2. Strong Goals and Buy-in
Particularly true when adopting cloud services that compete with on-premises IT, setting firm goals and communicating them effectively across the organization sits high as a factor of effectiveness for your transition. Muddled goals, lack of communication and leadership may only result in friction from contributing parties for various reasons. Such friction will ultimately translate into a defensive adoption to which its most-probable outcome will be unreasonably-high technical requirements and skyrocketing costs.
3. Flexibility
Cloud services adoption necessarily means change. Change in how applications are delivered, implemented, designed, operated, supported, and owned. That means efficient cloud adoption requires a certain flexibility, a willingness to adapt and vertically integrate by empowering a new suite of tools, thinking, and processes. If you can't establish a dynamic core team, the move to cloud-based application delivery may prove cumbersome.
4. Risk Management
The last key factor for efficiently adopting cloud services: the ability to recognize inherent risks and act to allay them. Beyond the technical requirements which usually require a suitable service-level-agreement, come the usual suspects of legal, regulatory compliance, information security, and even client engagements. All critical aspects that need to be mitigated and resolved before even considering adding a client application.
Final Thoughts
Adopting any new technology brings risks and opportunities in near-equal measure. Careful consideration of both aspects and a cautious, calculated implementation can allow your company to seize those opportunities while minimizing risks and costs. If you would like to know more about implementing cloud services and other new IT infrastructure efficiently, be sure to check out our guide 5 Steps to a More Functional and Efficient IT Infrastructure.
© Gajus - Fotolia.com