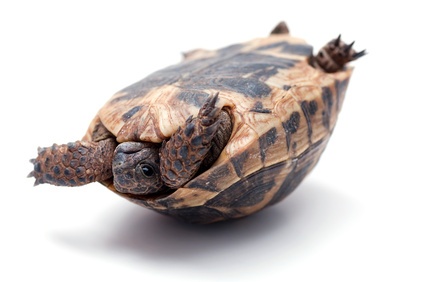 If your systems are functioning as you read this article, then their maintenance and optimisation may not be part of your priority.
Between extinguishing fires and developing your market share, you probably do not have the time to pay attention to what seems to be going well. Yet, you might be much more vulnerable than you think.
When everything is working well and we have the internal resources to put out fires, we tend to believe we are safe. Until we realise that that is not quite accurate, and often we learn the hard way.
Today, IT is the backbone of any business operation. If its management is pushed into the background, the organisation may find itself in a difficult situation ... a situation that could be very expensive.
Our expertise often leads us to work with companies in disaster situations. When everything seems fine, disaster strikes without warning and enterprises find themselves with a complete stoppage. Unfortunately, that's when managers realise they do not have an adequate disaster recovery plan and that their material and human resources are too limited to meet their needs.
4 most common situations where corporate vulnerability is exposed
1. The loss of a key resource
An employee is almost always subject to a hasty departure, either because of illness or on a voluntary basis. If a key expertise lies on one person's shoulders, as is often the case in SMBs, their departure risks jeopardising the proper functioning of the company.
2. Loss of unrecoverable data
In case of data loss, companies need to have a foolproof backup system. It is often after a catastrophic event – equipment breakage or failure, user error, malicious users, viruses, etc. – where they realise that their backup processes are not adequate.
Due to resources that lack expertise or general negligence, such situations involve either a permanent loss of data or long recovery time. In all cases, the company's ability to produce and therefore operate is impaired.
3. Virus intrusion
Often it is after data loss or disastrous downtime caused by a virus that managers realise that their IT is not being managed optimally. Viruses are becoming more and more sophisticated and without a rigorous monitoring of IT systems, they can cause irreparable damage. For example, a Trojan type of malware, such as cryptolocker and CryptoWall, breaks into systems, encrypts corporate data and demands a ransom to recover it. Moreover, it is not guaranteed that you can recover the data even if you pay. The use of a backup copy is the only sure way to overcome this situation.
4. A security vulnerability
IT security should be a constant concern. A company that suffers a security breach is excessively vulnerable. It can also suffer other related problems ranging from the deterioration of the company image to lawsuits by customers. Afterwards, we find that the majority of these incidents could have been avoided by a better management of firewalls, antiviruses, phishing attempts and passwords.
Be proactive (not reactive) and you will be less vulnerable
Companies can significantly reduce their vulnerability by vigilant monitoring and stringent management of their IT infrastructure. In our experience, many organisations do not have the human and material resources necessary to ensure strict monitoring. This is where many companies can turn to managed services.
Today, more and more executives want to avoid the headaches and stress associated with managing their IT systems as they already have enough pressure to continue to grow their business. Being able to have access to a complete IT department using managed services allows companies to have efficient IT infrastructures and lower risk, without the disadvantages of managing material and human resources.
Could IT managed services help you? To find out, try our free assessment tool!
Photo credit: © RomainQuéré - Fotolia.com