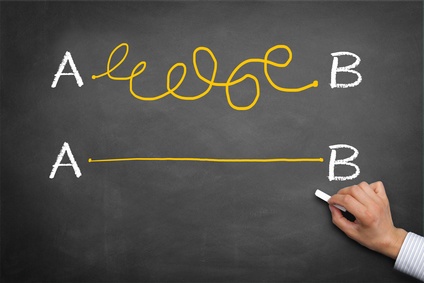 For almost two years, the Canadian start-up company Breqwatr has brought to market a revolutionary solution for business.
Toronto-based Breqwatr delivers a hyper-converged, all-flash OpenStack appliance for private cloud storage especially preconfigured, resulting in a turnkey solution.
Programmable OpenStack: Innovative, but laborious
OpenStack platform is a set of open source software that allows anyone to set up private cloud services from standard equipment. This technology is seen as the way forward for companies that want to remain competitive, it includes deduplication, compression and thin-provisioning storage services.
Typically, users have to download the OpenStack software and go through the different modules to determine which storage and networking modules are good for their environment.
But like any new technology, resources to exploit it are still not widespread. In addition, the deployment process is long and expensive, because OpenStack is a structure that requires significant development work (configuration and parameterization).
The businesses that want to run OpenStack, have to hire specialized resources who will work on its deployment for months. Thereafter, we must constantly perform maintenance, upgrades and updates to maintain an efficient environment.
Breqwatr: simple answers to circumvent the difficulties of OpenStack

Initially, the Breqwatr solution is based on a hyper- converged environment, increasingly seen in the market. But what is truly unique - and where it becomes very interesting for companies - is that it integrates, preconfigures and deploys OpenStack into systems naturally.
Several important advantages result from these interfaces:
• the work of deployment and parameterization of OpenStack is already done;

• the solution is accompanied by an active maintenance contract to keep the system up to date;

• Breqwatr users instantly take advantage of deployment of the new features without having to integrate and maintain them themselves.
Breqwatr: simplified access to external cloud services
In addition, preconfigured access to OpenStack software Breqwatr, can also handle other external systems, in a homogenized way, like access to external cloud resources such as Amazon.
The solution manages internal systems and external cloud as if they were part of a global environment: it allows a company to use these tools in a centralized manner. It is an ultimate solution for companies, experiencing intense development periods and periodically requiring more processor power.
Lastly, Breqwatr can be purchased or simply rented on a pay-as-you-go subscription. like cloud solutions. It can be updated, enhanced or simply canceled, for whatever reason.
Business gains with Breqwatr

The unique technological advantages with Breqwatr offer significant gains for businesses
1. Significant Financial Gains: Companies do not have to hire external resources to develop, deploy and maintain OpenStack for their needs.
2. Saving Time: Breqwatr allows companies to use OpenStack solutions from the onset and have no maintenance to perform.
3. The Benefits of Cloud: Since Breqwatr is a cloud solution, companies that use it benefit from all the business gains specific to cloud environments, such as elasticity, scalability, speed, accessibility, agility, intuitive self-service, scale, elasticity and automation.
4. Freedom of action: By offering a quick and easy solution to repatriate a deployed environment in a public cloud to another cloud or an internal system, Breqwatr can reduce or eliminate the dependability of business to a cloud service in particular.
5. Speed and fluidity in deployment and management: The environments are deployed via a user portal which speeds the provisioning process and facilitates management.
Request an analysis of your infrastructure to understand the gains you can achieve.
Image credit: © Coloures-pic - Fotolia.com