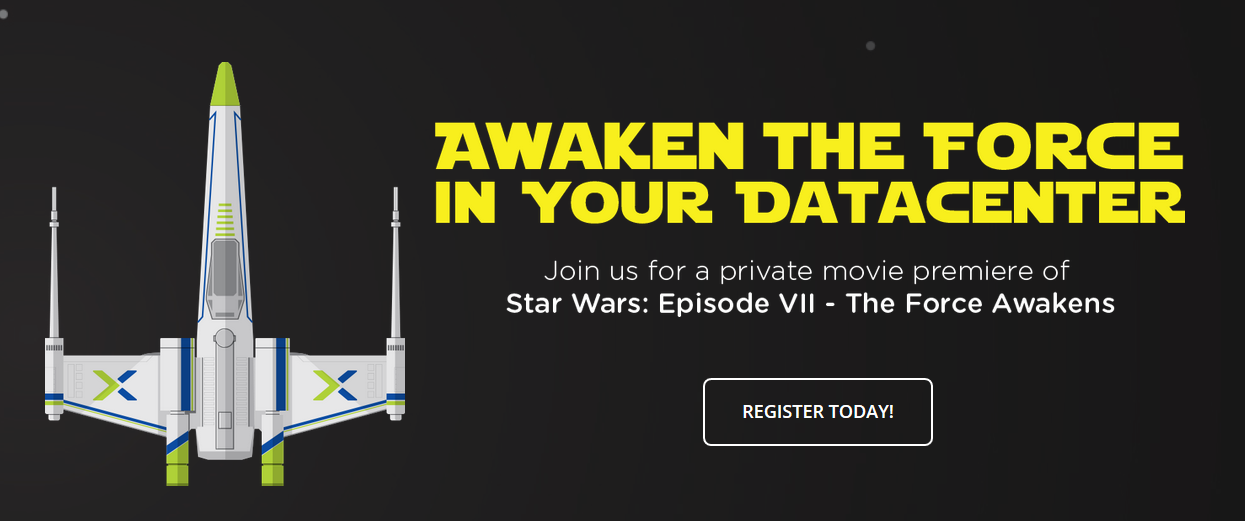 Present is thrilled to be hosting a unique event with Nutanix and Brocade on December 17th. Have the opportunity to view a private premiere screening of Star Wars: Episode VII - The Force Awakens.
See the movie before anyone else and at the same time learn how Nutanix delivers invisible infrastructure for next-generation enterprise computing. Nutanix solutions bring the power of invisible infrastructure with predictable performance, availability and economics to your organisation's virtualised business critical applications and end-user environments.
Also hear from Brocade, celebrating two decades of pioneering the future of networking technology, helping the world's leading organisations transition smoothly to a world where applications and information reside anywhere.
There are only a few places left. Please click below to request a spot and we will confirm your registration and additional details via email.