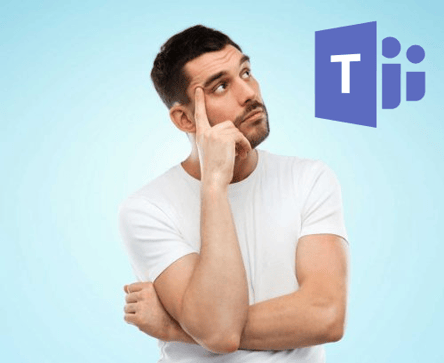 Microsoft Teams Phone combines the best of VoIP and video conferencing.


More and more users will have become familiar with Microsoft Teams over the past year, using the platform to increase their productivity and collaborate with colleagues in the era of remote or hybrid working. The video conferencing tool has attracted a large following, with users able to enjoy screen sharing, chat functionality, shared video files and more.

But while Microsoft Teams has become quite well-known over the past couple of years, fewer people are aware of the Microsoft Teams Phone add-on. This module gives users the ability to make and receive calls directly in Microsoft Teams.

Essentially, this telephony module integrates Teams with more traditional VoIP features, so users can stay connected using their computers, tablets, mobile devices, or desk phones.

Features

Microsoft Teams Phone presents itself as an all-in-one application that allows you to make reliable and secure calls. As such, its list of features looks a lot like those that come with VoIP solutions, rather than those regular Teams users are familiar with.

Overall, this is a solution that offers high-end enterprise functionality at an affordable cost for SMBs.

Conferencing functionality is available, so businesses can bring all their employees together even when working remotely using enterprise voice or video conferencing functionality. There is also a call management feature that gives businesses more control over their cloud telephony. They can easily manage their communications using do not disturb, reverse number lookup, voicemail, and delegation features. Continuing the feature list, the Microsoft Teams Phone offers direct routing allowing individuals to use their own telecom provider and place calls using their existing telephony provider.

Large organizations or those that handle a high volume of calls will definitely appreciate the contact center integration that comes with this module from Microsoft. This allows businesses to integrate Microsoft Teams Phone calling into their contact center software. It's a great way to access all your communication needs through a single app, reducing complexity.
Finally, Microsoft Teams Phone comes with an auto attendant, which can ensure calls aren't missed while adding a professional touch to your communication output. This telephony module allows users to set parameters based on their time zone, language or availability to automatically answer and route calls. No need to miss an important call or end up with frustrated customers who can't reach you.

How businesses use it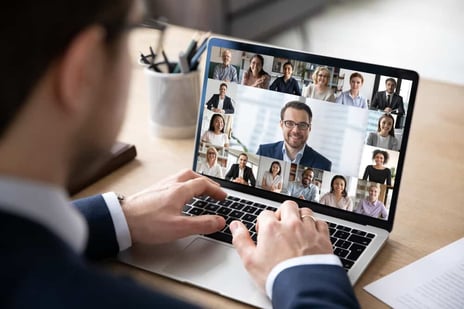 Here are some concrete examples to better understand how Microsoft Teams Phone can help you meet your needs.

SMB in the transportation industry
With 70 users in 5 locations across North America, our client was looking to move to a cloud-based system that offered enterprise functions, but at a price more suitable for a SMB. The client previously used Lync, then Skype on site and chose to switch to the Teams cloud offer, to benefit from the flexibility and portability offered by the solution. By moving their Canadian and US phone services to a single cloud platform, they no longer depended on a single device or connection in an office. If their Internet network went down in any office, employees could easily switch to their mobile devices or even to their home office while maintaining communications.

SMB in the legal sector
At the start of the pandemic, our client migrated to a work-from-home model like most businesses. They took the opportunity to implement Microsoft Teams Phone to eliminate the need for employees to use their personal phone to reach customers. Customers were able to contact them at their usual office number with their work extension and reach the employee at home. Since employees were already using Teams to hold virtual meetings, the transition for employees was simple and combined all of their communication needs into one system.

Packages and pricing

There are two main options when it comes to pricing plans for Microsoft Teams Phone. The least expensive option, Microsoft Teams Phone with Calling Plan, costs $19.20 per user per month (although there is the option of a one-month free trial). Subscribers to this plan get access to a cloud-based phone system with advanced features like call forwarding, multi-level auto attendants, and call queues.

They will also benefit from a national calling plan with 3,000 minutes per user per month for companies based in the United States and Canada. There is the option of remote audio conferencing for up to 250 people per meeting and the ability to call in from anywhere, on any device via the Microsoft Teams app on desk phones, mobile, web and desktop.

The other pricing plan, Microsoft 365 E5, is better suited for enterprise customers and costs $73.00 per user per month. For that price, Microsoft 365 E5 users get PBX features, such as cloud call control with Microsoft Teams. Audio conferencing for up to 300 participants per phone is another great perk, as is access to many apps, including Windows 11 Enterprise, Microsoft 365 apps for business, Office mobile apps, and Office for the web, Outlook and Exchange. Note that the E5 package does not include a calling plan and this option is added as an extra with the possibility of adding 120 or 3000 minutes to the package.

As a Microsoft Gold partner, Present's experts can help you decide if this solution makes sense for your business. We can also help you port over your existing numbers, set up your call flows, and ease the transition for your users.


Did you find this article interesting? Check out our blog article dedicated to Microsoft 365. Discover or rediscover our interview with a Microsoft expert here.