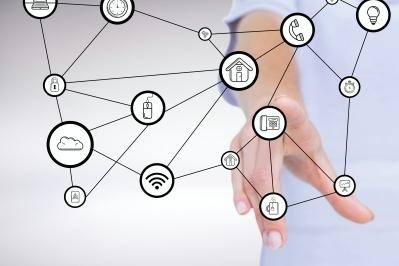 All the information I have gathered whether it be from studies or during meetings with corporate leaders have confirmed these business priorities :
1. The growth of the business;
2. Continuous innovation;
3. Using technology as a growth lever;
4. Developing a strong corporate culture.
There is a common denominator in all business leaders' priorities: information technology. IT has become vital in creating value for businesses. Here is how IT can also assist you in achieving your objectives.
1. Having more time to focus on growth
As the number 1 priority for CEOs, business growth should occupy an important part of your time. This is however not the case within SMBs, as CEOs are often preoccupied with problem solving and must wear many hats.
Nowadays IT can be outsourced in terms of responsibility and operations, minimizing time and worries related to IT. A leader without the responsbility and worry of IT has peace of mind and frees up precious time to grow the business.
2. Continuously innovating with IT
Maintaining a status quo regarding technology puts businesses at risk. Nowadays, the most successful companies are those that put IT at the heart of their innovation process, just as much for their internal processes as for new products or services.
Business models are also adapting to the ever increasing importance that IT now occupies within a company.
Having a modern and agile infrastructure makes it possible to integrate innovations gradually without creating delays, additional costs or overwork.
3. Using IT as a growth lever
IT can be used for problem solving as well as to create new business opportunities. It has a direct impact on a business's development and can become an important lever of growth.
1. Problem solving
Numerous problems, operational issues amongst others, can be resolved by IT. For example, this can lead to increasing the speed of process execution and improving delivery speed and interactions with clients.
In short, the entire value chain and global logistics can be improved thanks to IT.
By attacking 1, 2 or 3 of the biggest enterprise problems using IT, problems can be resolved as quick as possible and help your business blossom.
2. Create business opportunities
Technology innovation opens the door to new market shares. As it is crucial to stand out from your competition, IT contributes by transforming a client's experience from ordinary to memorable, which in turn develops client loyalty as much for B2B as for the always connected consumer.
Additionally, you can push the boundaries of your market by using communication technologies and mobile applications.
4. Developing a strong corporate culture
Corporate culture is the lifestyle and running of an enterprise. It therefore includes many distinct elements such as well-being and fun at work, team spirit and collaboration and therefore the means to implement it.
Creating a pleasant working environment is a priority for most business leaders. They are aware that by providing the right technological tools, employees are more productive and satisfied.
Access to information is amongst the most important factors influencing employee productivity and satisfaction. Having an infrastructure that allows for a good management of information permits better data circulation. Everybody wins: employees, management as well as clients; all in pursuit of greater efficiency.
In a nutshell, IT supports corporate culture in many different ways!
What are the most recommended information technologies to reach your business goals?
In all sectors of activity, there are some essential elements needed from an IT stand point to reach your growth and innovation targets:
1. A high performing and agile IT infrastructure
This means that your infrastructure must not only meet your actual needs in term of rapidity, efficiency, performance, availability and security, but must also be agile enough to let you evolve and adapt rapidly without having to make expensive and arduous modifications.
2. IT managed services
Among the obstacles to SMB growth, we find the burden of daily IT management. This management monopolizes 70% of a department's resources, without adding any real value.
Nowadays, using IT managed services is the best guarantee for a more efficent and profitable use of the resources allocated to IT.
3. Mobile technologies
We live and work in a reality that is increasingly more mobile and corporate leaders must take this into account. Mobile technologies include devices and their applications as well as the back-end systems which allow for communications between these elements.
Conclusion
Although today's Canadian business leaders understand that their growth depends on exploiting technology to the maximum, insecurities remain, often due to a lack of knowledge in this field. This is easily explainable by the fact that an entrepreneur's business path is rarely directly linked to information technology.
While the growth strategies favored by CEOs are often conservative, about 30% of these leaders believe we are in good period to take calculated risks and to invest in technology in order to seek a more rapid growth.