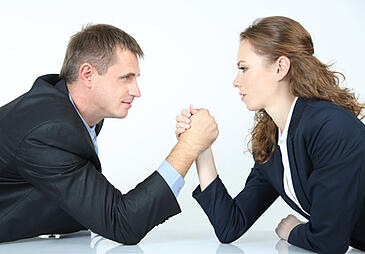 With the number of smartphone users on track to grow by 25 percent in 2014, GSMA Intelligence predicts that the number of mobile connections will soon equal the world's population of 7.2 billion people. With competitiveness and profitability at stake, businesses have come under immense pressure to implement an effective enterprise mobility strategy.
Early mobile solutions resided primarily in the domain of IT because they were perceived from a technical point of view. Now though we are seeing IT more and more involved on the customer experience side of mobility. However, a major shift has taken place as the CMO and marketing executives in many companies now drive "mobile use case development, user interface design, and the launching of enterprise mobile apps," growth with IT, according to a Forbes Insights report. Increasingly, companies are shifting more of their marketing dollars into mobile solutions. The CIO and IT staff function is often seen taking a more supporting role -- albeit an important part -- in mobile solutions.
The CMO-CIO Disconnect
For starters, a new survey by Accenture Interactive, The CMO-CIO Disconnect, shows that most CMOs (64 percent) believe that CIOs place marketing IT at the bottom of their priority list. With projections indicating that marketing executives will likely spend even more on IT and analytics than their technology counterparts in the years ahead, this has to be particularly unsettling to any CMO who shares such a point of view.
Nearly half (46 percent) of the CIOs surveyed, on the other hand, believe that marketing does not provide them with an adequate level of business requirements, which ostensibly inhibits them from providing marketing with the IT support it requires.
In the end, both CIOs and CMOs need something their counterpart has to offer but they just don't speak the same language. A major source of tension between the two functions is decision rights and budget authority. Very few CMOs and CIOs have developed a vision of partnership between the two departments because their goals are not aligned.
Why IT Remains a Key Player
Marketing executives have an excellent feel of app navigation, user experience design and what will encourage users to download the app, and use it more than once. They bring their experience to the table regarding:
- The primary action the end user will need to perform.
- How the app can improve the consumer's interaction with the data.
- Navigation elements that speed up interaction and hinder it.
- Design elements that enhance or hamper the users' experience, such as images and colors.
But on the other hand, marketing executives lack the technical expertise necessary to a successful app development.
The information technology function will continue to play a key role as companies continue to deploy mobile solutions to reengineer business processes or make them more accessible to mobile endpoints-for consumers and the workforce. The bottom line is that mobility solutions need a solid infrastructure and IT support when it comes to network connectivity, standards support, security, and the formulation of technical solutions capable of providing optimal results.
Conclusion
In our experience, the most successful companies, rather than having a total reliance on the CMO or CIO for mobile decision-making, follow a more collaborative approach between the CMO, CIO as well as other stakeholders.
There is already a competitive gap appearing between companies who have started to transition from siloed departments to a collaborative approach. Therefore, defining a clear mobile strategy and a plan to execute become critical for companies who want to grow fast.
© Africa Studio - Fotolia.com