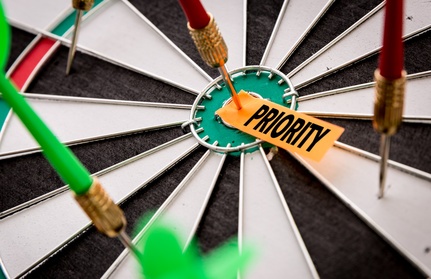 In 2017, companies will largely continue to invest in information technologies following a trend begun in 2012.
According to the CIO Tech Poll study, investments focus on two specific fields: analytics and security. CIO Adam Dennison said "Organizations continue to explore ways to conduct business smarter and protect assets and processes".
In this context, we have identified 5 priorities for Canadian IT executives to position their projects in 2017 and to profit from IT.
1. Secure data and IT infrastructure
Data and access to it are two essential components for a company of any size. Security questions are often at the heart of discussions but the extent of the risk is sometimes underestimated. For example, many companies do not update their protections as threats evolve; this is why we still see companies vulnerable to attacks as a result of an unsecured network.
To prevent your company from experiencing the consequences of a security breach, you can:
•

Setup or reinforce your data backup, availability and recovery infrastructures;

•

Look for a partner who will provide IT managed services, as well as monitor and update your infrastructures.
2. Migrate certain services to the Cloud
The enthusiasm for Cloud computing is not new, but there is still much to be done - especially in SMBs - to migrate applications, thus reducing the burden of maintaining internal infrastructures. As a priority, companies will migrate email to the cloud, but also storage (file services) or management solutions (accounting, ERP, CRM ...).
Cloud solutions are becoming almost a standard in SMBs in order to adapt, like large corporations, to the flexibility of needs.
3. Overcoming the shortage of skilled IT employees
Even large corporations who have the means to attract talent are struggling to recruit sufficiently skilled staff, as technologies evolve faster than skill development and talent training. For SMBs, the task is even more difficult.
Nevertheless, you can attract talent, whatever the size of your company. Do not think that technical skills are the only skills to look for, consider soft skills as well since they are harder to acquire. This is a winning strategy which will enable you to get more candidates for the same position.
4. Incorporating the 5 digital platforms into the infrastructure
Information systems, business intelligence, the Internet of Things, customer experience and business ecosystems constitute the pillars of digital transformation which should be at the heart of your business strategy.
When executing your digital transformation plans, you must incorporate them into your IT infrastructure since all your systems are based on it.
5. Surround yourself with partners instead of products
With the proliferation of Cloud offerings and the SaaS model, there is simpler access to complex solutions, but also growing needs to integrate different systems and find your way into the complexity that is the Cloud (proliferation of service offers).
Companies are increasingly in need of partners who can help them implement complex IT solutions that deliver tangible results to achieve business goals.
Conclusion
The list of priorities for IT executives seem to be growing year after year as companies increasingly rely on this department's abilities for day-to-day operations, but also to create value and growth.
To avoid being overwhelmed, you have to align the priorities of your company with those of your IT department. As it is impossible to do everything yet needs are ever growing needs, Present helps executives to prioritize actions based on corporate objectives.
Image Credit: © gustavofrazao - Fotolia.com