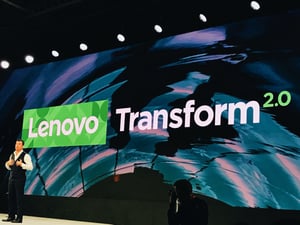 Two weeks ago, with several customers, we had the chance to attend the Transform 2.0 event organized by Lenovo.
In addition to receiving first-hand information on news, products and partnerships, we had the chance to attend workshops and panels led by experts.
Three main themes were at the heart of the discussions: the Internet of Things, virtual reality and digital transformation. All topics that are revolutionizing the industry, such as artificial intelligence, 5G and the cloud, were addressed.
Highly informative, the activities and the conferences allowed us to better understand the upcoming changes in the business world, as well as the actions that companies must imperatively take to ensure their growth and success.
Lenovo's positioning
Lenovo is recognized as the fastest growing original equipment manufacturer (OEM). The global company ranks first in performance, reliability, and customer satisfaction.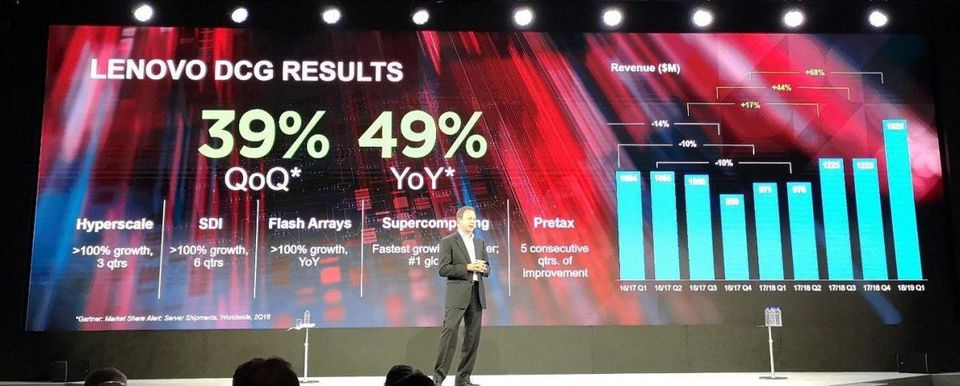 Lenovo and Netapp, a promising partnership
Without a doubt, the most important announcement of Transform 2.0 is the long-term multi-billion dollar alliance with NetApp.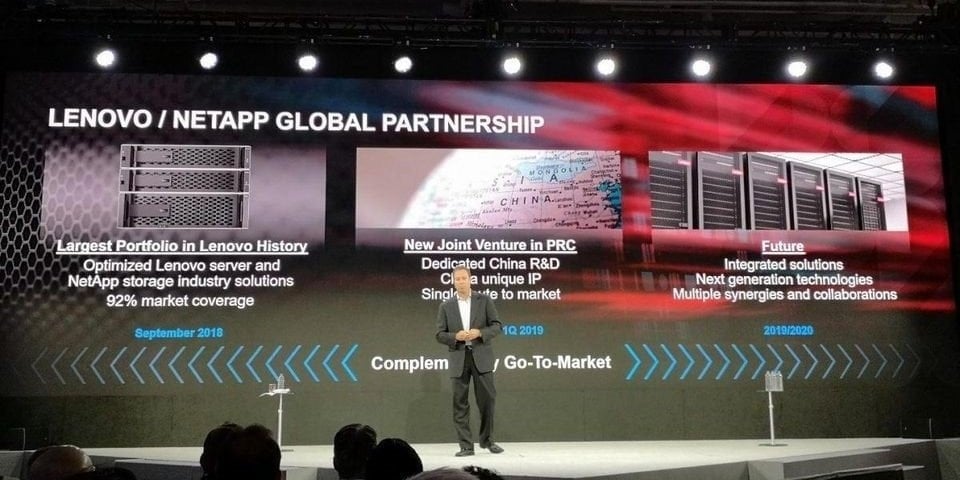 Why such a partnership?
As Kirk Skaugen, president of the Lenovo data center group, said, "We are the world leader in price / performance for entry-level SAN storage, with the ten new products we have announced that incorporate Netapp technology, we will be able to support more than 92% of the market ".
An important aspect of the partnership with NetApp is the creation of a new joint venture in China, which, according to the two companies, will provide storage products and data management solutions for the Chinese ecosystem.
New products
As usual, Lenovo will offer in the coming years many new product lines in the desktop and laptop market as well as servers.
However, thanks to the new partnership with Netapp, the company is making an unprecedented move and announcing ten new storage systems. We've never seen this before!
Launched under the ThinkSystem banner, the new lineup will include ten flash storage products, incorporating NetApp's data management technology, but manufactured and sold by Lenovo. All products will use Lenovo's XClarity Management Software.
What to remember
The highlight of this event is the announcement of the alliance between Lenovo and Netapp.
The partnership provides Lenovo with access to proven technology and potential access to 92% of the storage and data management market. As well, Netapp gains access to the Chinese market.
Present, as a long-time preferred partner of Lenovo, sees an expansion and improvement of the offering and the opportunity to better serve its customers through the integration of Netapp and Lenovo technologies, especially Xclarity.