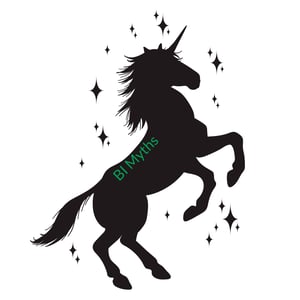 In today's economy, business leaders, and by extension all those who need to make important decisions, face a major challenge – having access to reliable information to act quickly and intelligently.
Often, the difficulty lies not so much in the lack of data from within applications, databases and social media, as in the ability to overcome data silos and extract a unified view and ultimately usable information.
This is precisely the whole purpose of business intelligence or BI.
What exactly is business intelligence?
The term business intelligence was used for the first time in 1958 by IBM, referring to the ability to grasp the interrelationships between available facts in order to guide action towards a desired goal.
Today, business intelligence encompasses the various tools, applications and methodologies to provide decision-makers with the right information at the right time through reports, dashboards and statistics.
Its goal is to transform your data into a growth driver by offering a synthetic view of current (or even forecasted) activities after collecting and modeling business data from sources as diverse as spreadsheets, databases, text files, and web services.
Note: Business Intelligence examines current and historical data while Business Analytics is primarily used to analyze data with the intention of predicting trends. It's a forward-looking use of data.
Myth # 1: Business intelligence is for big business
In the early days, business intelligence was mainly reserved for big business.
But in a context of increased competition, SMB leaders have understood the advantages of having real-time, key performance indicators to accelerate their decision-making, and anticipate the expectations of their customers.
However, too many important companies still base their decision on intuition.
Myth # 2: Business Intelligence Does not Apply To My Challenges
Intended in the beginning for financial and accounting departments and senior executives of large companies, business intelligence tools now apply wherever decision-making is important for the smooth running of the business.
Finance (financial and budget reports)
Sales and Trade (Profitability Analysis)
Logistics (tracking deliveries and inventory management)
Marketing (behavioral analysis and customer segmentation)
Human Resources (Optimization of resources)
There is an infinite number of use cases. But there is at least one that all SMB entrepreneurs know, namely:
Analyzing website traffic data
The ultimate goal is to increase sales volume by optimizing the visitor's experience.
And from this perspective, the five most useful indicators your business collects and monitors are:
Where do your visitors come from?
What visitors do when they arrive on your website
What actions do they take?
Where do your visitors leave your site?
What is your conversion rate?
Myth # 3: Business Intelligence Costs Too Much
Business Intelligence Solution Providers now have offers specially for SMBs whether deployments are on-site or in the cloud.
The cost of these solutions must be put into perspective with:
The cost reductions generated

The Increase in efficiency and productivity

The ROI provided

The impact of continuing as is
Conclusion
In today's data economy, your new business consists of extracting and refining data to transform it into information and action to make you stand out.
Whatever the type of analysis, companies that will survive and thrive will be the ones that will most intelligently and as quickly as possible produce and implement the relevant information.