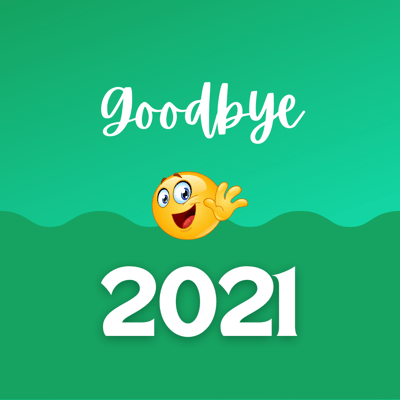 As we embark on a new year, it can be said that this past year has once again been an eventful one. At the time of writing this article many restrictions are still in place in the province yet we see more light at the end of the tunnel than before. We want to take a moment to highlight some key technological trends from this past year as well as our most popular blog articles.
In 2021, the team at Present continued to stay abreast of trends and news in the IT world, especially in the area of ​​cybersecurity. In May 2021 we all remember the cyberattack against the Colonial Pipeline which demonstrated the potential risks that our society faces if it does not protect itself against this type of attack. At the same time, President Joe Biden issued a cybersecurity executive order aimed at improving the state of national cybersecurity in the United States. Then recently the federal government officially launched CyberSecure Canada. 2022 looks to continue this trend in terms of cybercriminality and the initiatives and innovations in IT to overcome it.

Here is a retrospective of our 5 most popular blog posts of the year. This is your opportunity to read them if you did not yet have a chance or peruse them again.
1. Why adopt a Zero Trust security model as soon as possible?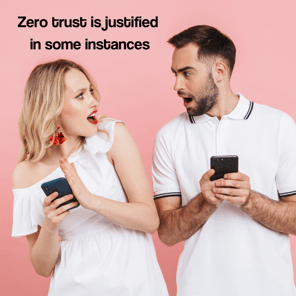 Not that long ago, all resources and all users were within the perimeter of the network. Network security, and endpoint anti-virus were about all we needed. But today the Internet has transformed the way we do business. This is where the Zero Trust model comes into play. Check out this blog post where we explain this approach which is now adopted by all players in the computer industry including Microsoft, NIST, Google and Fortinet.

2. How to recover from a ransomware attack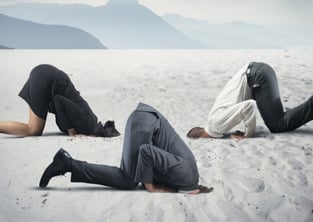 As you already know, ransomware are now more likely to strike your business than any other form of disaster and could well be more damaging. This is why you need to assume that your company will be the victim of multiple attacks, and be prepared for them. In this blog post several topics are discussed, including the reasons why so many companies pay ransoms, what are the attack vectors of hackers, how to defend against this threat and how to recover from an attack. Finally, we unveil an effective recovery plan.
3. Cybersecurity and Compliance in The Pharmaceutical Industry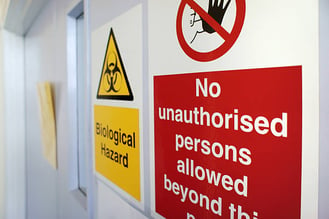 As you can probably imagine, the pharmaceutical sector is a prime target for cyber attacks. And there are plenty of reasons. In the first place, the pharmaceutical industry is the third industry, after the finance and electronic commerce sector. And especially the data of pharmaceutical companies, including patented drug records, pharmaceutical developments and technology data, are all very valuable information. Read this blog to find out how you can comply with very strict regulatory compliance obligations aimed at ensuring the confidentiality, integrity and availability of data in this sensitive area.

4. Why and how to prevent your data from being sold on the Dark Web?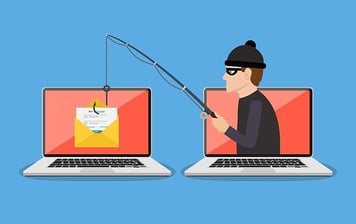 The Dark Web is a marketplace widely used by cybercriminals. Stolen files including identity and credit card information are offered for sale there. 15 billion identifiers are said to be in circulation there. This risk should not be taken lightly. With the growth in the number and sophistication of attacks, and the ability of adversaries to move sideways within infected networks, the credentials of a single employee may be enough to put an entire organization at risk. Moreover, in many cases, breaches are not detected until it is discovered that compromised sensitive information has been published or is for sale on the Dark Web. For all of these reasons, we invite you to read this blog post to discover ways to prevent compromising information from ending up on the Dark Web and being resold.

5. Why it's time to break up with your antivirus and adopt a MDR service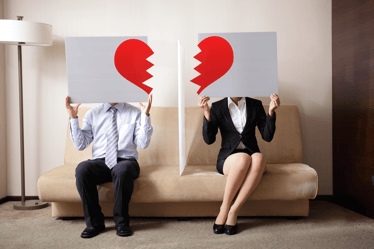 Antiviruses are missing a crucial point in today's security environment - that of correlation. We study and analyze the attacks post by post without a global visibility on a park. It is complex and it takes a long time to find the original path of infection. Nevertheless, antiviruses, and in particular "next gen" which do more than just compare files, still make it possible to block a large amount of malware. In this blog post you will be able to discover the efficiency of a MDR service compared to a traditional antivirus.
Conclusion
What is obvious in the popularity of our top articles is that they all relate to cybersecurity. This clearly demonstrates the ongoing concerns that companies have around better protecting their business. In 2022, our blogging schedule will remain bimonthly and we look forward to providing you with more and more knowledge on current and innovative topics.
Present wishes you a wonderful New Year 2022 filled with joy, success and above all health!